THIS PRIZE DRAW HAS NOW EXPIRED
Only 7 days to go uutil the end of our Prize Draw which means we are on Day 18!!
Today we have 6 copies of the Chairmen of the Board The Complete Invictus Recordings: 1969 – 1978 CD Box set. This 9CD, 97-track anthology includes Chairmen Of The Board's four studio albums for Invictus, as well as the Invictus solo albums released by General Johnson, Danny Woods and Harrison Kennedy. The two bonus discs include alternate versions, non-album singles and selected mixes, including two Tom Moulton remixes of their two biggest UK hits 'Give Me Just A Little More Time' and '(You've Got Me) Dangling On A String', which were first released in 2014. The 36-page booklet includes a 6,500+ word liner note by Dean Rudland.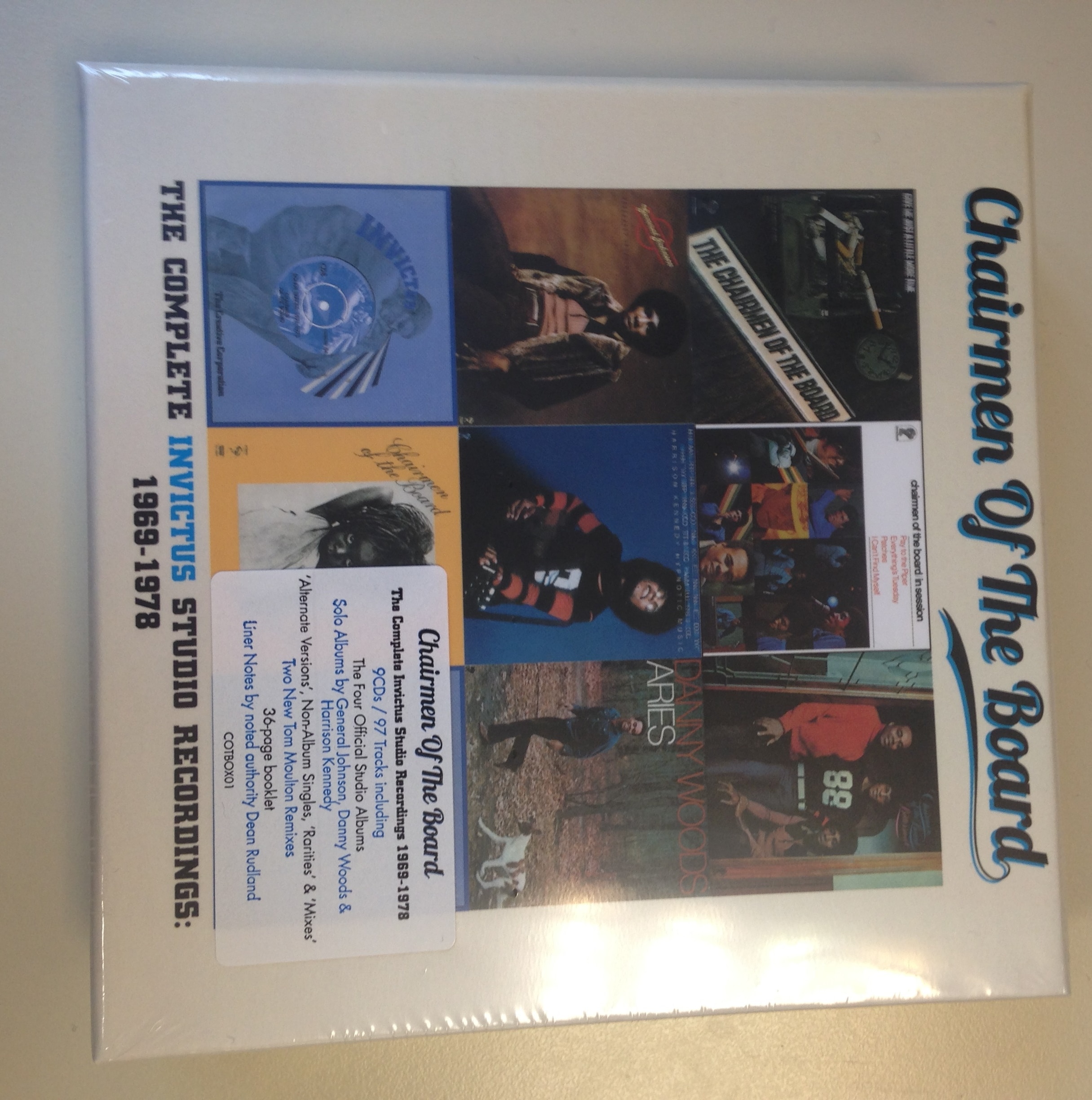 Please visit here for further information and track listings:
http://www.demonmusicgroup.co.uk/?p=2245
Terms & Conditions
Please click here to read the full terms and conditions:
http://www.demonmusicgroup.co.uk/?p=1773
This prize draw opens at 10am and closes at 11:59pm on the 18th December