Workbook 25 (Vinyl)
Bob Mould
Workbook 25 (Vinyl)
Bob Mould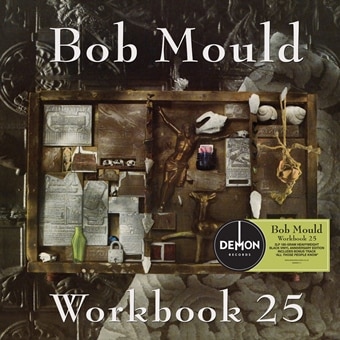 Release information
Release information
Label: Demon Records
• Format: Vinyl
• Date: 17/07/2015
Cat#: DEMREC111
• Barcode: 5014797893429
• Genre: Rock
Track Listing
Sunspots
Wishing Well
Heartbreak a Stranger
See A Little Light
Poison Years
Sinners And Their Repentances
Brasilia Crossed With Trenton
Compositions For The Young And Old
Lonely Afternoon
Dreaming, I Am
Whichever Way The Wind Blows
All Those People Know
About this release
Alt-rock superstars Hüsker Dü called it a day on January 28, 1988, but the band's Bob Mould would reappear in May 1989 with his first solo album—the incredibly impassioned and personal Workbook.
In addition to writing and producing the entire album, Mould sang all the vocals and played many of the instruments, sharing duties with The Golden Palominos' Anton Fier on drums, Pere Ubu's Tony Maimone (bass) and cellist Jane Scarpantoni from Tiny Lights. While always recognized as an astonishing guitarist, Mould's fretwork on Workbook traveled to levels yet unheard or imagined.
The album has since taken on iconic status, recently celebrated with a spate of 25th Anniversary reissues. This LP release mimics the much-sort-after 2LP Anniversary Edition pressed on 2 LPs for sonic superiority. This edition will also include the B-side, bonus track, "All Those People Know pressed on 180-gram heavyweight black vinyl from the most recent digital remasters.