The Wonderful World Of Wreckless Eric
Wreckless Eric
The Wonderful World Of Wreckless Eric
Wreckless Eric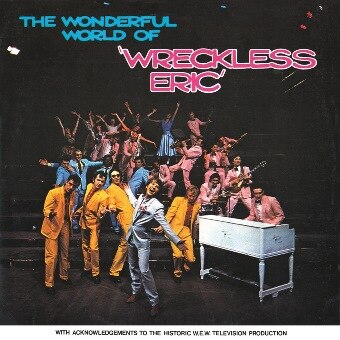 Release information
Release information
Label: Edsel
• Format: CD
• Date: 12/05/2017
Cat#: EDSA5057
• Barcode: 740155505738
• Genre: Rock
Sub Genre: New Wave, Punk
Track Listing
Walking On The Surface Of The Moon
Take The Cash
Dizzy
Veronica
Roll Over Rock-Ola
I Wish It Would Rain
The Final Taxi
Let's Go To The Pictures
Girlfriend
Crying, Waiting, Hoping
Hit And Miss Judy
I Need A Situation
Let's Go To The Pictures (single version)
I Wish It Would Rain (single version)
Be Stiff (Live)
About this release
First ever stand alone CD release of the second album by Wreckless Eric
Wreckless Eric was one of the original crop of wonderful stars on the infamous Stiff Records label, along with The Damned, Elvis Costello, Ian Dury, Nick Lowe, and a couple of years later Madness
The debut album 'Wreckless Eric' was released on June 1, 1978, and this second followed just four months later on October 6th – those were the days!
'The Wonderful World' is a pop-punk masterpiece that Stiff Records might reasonably have expected to make a dent in the charts in 1978. It was not to be.
Bonus tracks are from the single 'Hit And Miss Judy' which included a different recording of the track 'Let's Go To The Pictures'– on CD for the first time here – the b-side alternative recording of 'I Wish It Would Rain' (the album version appears on CD for the first time on this release), and Wreckless Eric's version of Devo's 'Be Stiff' which was released on the various Stiff artists 'Be Stiff Tour' LP.
Liner notes by renowned music journalist Terry Staunton