When Will I See You Again: The Best Of The Three Degrees
The Three Degrees
When Will I See You Again: The Best Of The Three Degrees
The Three Degrees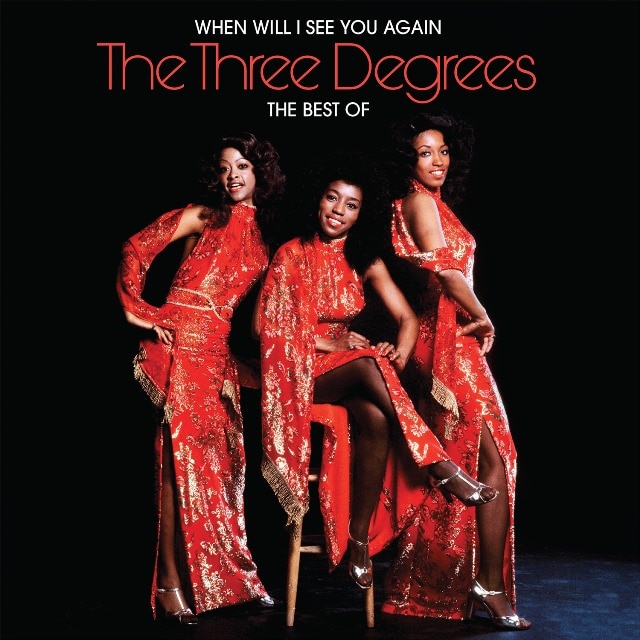 Release information
Release information
Label: Music Club Deluxe
• Format: CD
• Date: 23/06/2017
Cat#: MCDLX229
• Barcode: 5014797672291
• Genre: Disco, R&B and Soul
Track Listing
When Will I See You Again
Take Good Care of Yourself
Year Of Decision
Dirty Ol' Man
TSOP (The Sound of Philadelphia)
Love Is the Message
Get Your Love Back
Long Lost Lover
Free Ride
What I Did for Love
Toast Of Love (Single Version)
We're All Alone
Standing Up For Love (Single Version)
I Like Being A Woman
Do It!
La Chanson Populaire
Givin' Up Givin' In
The Runner
Jump The Gun
The Golden Lady
My Simple Heart
Woman in Love
Without You
Falling In Love Again
Hot Summer Night
Starlight
Givin' Up, Givin' In (Long Version)
The Runner (Long Version)
Jump The Gun (Long Version)
Set Me Free (Long Version)
My Simple Heart (Extended Version) Demon Music
About this release
For a short period in the mid-1970s The Three Degrees were the public face of pop soul. Their chart record suggests that they were only in that position for a short time, yet their cultural impact was even more substantial and stretched far beyond that which could be expected. After more than 50 years in the business the band still tour worldwide to this day, with dates in the UK & Japan later this year. The attraction for their audiences is their timeless hits that you can hear on this CD.
Sleeve notes by Dean Rudland.
Contains all the hit singles as well as hard to find extended mixes and tracks reserved for the Japanese Exclusives.