The Unobtainable T. Rex (Vinyl)
T.Rex
The Unobtainable T. Rex (Vinyl)
T.Rex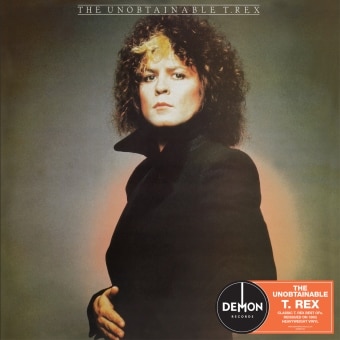 Release information
Release information
Label: Demon Records
• Format:
• Date: 11/11/2016
Cat#: DEMREC183
• Barcode: 5014797895331
• Genre: Rock
Track Listing
Celebrate Summer
Sunken Rags
Tame My Tiger
City Port
Thunderwing
Satisfaction Pony
Midnight
Jitterbug Love
To Know Him Is To Love Him
Do You Wanna Dance
Dock Of The Bay
Cadilac
Free Angel
Life's An Elevator
Sitting Here
Lady
About this release
Demon Records is proud to present classic 'Best Of' collections reissued on 180g heavyweight vinyl.
T. Rex were the most iconic band of the UK glam rock scene of the 70s. For a couple of years they were the most popular band in the UK and had amassed a cult following in the US.
This is an alternative hits collection. Marc Bolan wrote and astonishing amount of non-album B-Sides for his singles, which are collected on this release.