The Valentines – 1967-1970 (RSD20 'Peculiar' Vinyl)
The Valentines
The Valentines – 1967-1970 (RSD20 'Peculiar' Vinyl)
The Valentines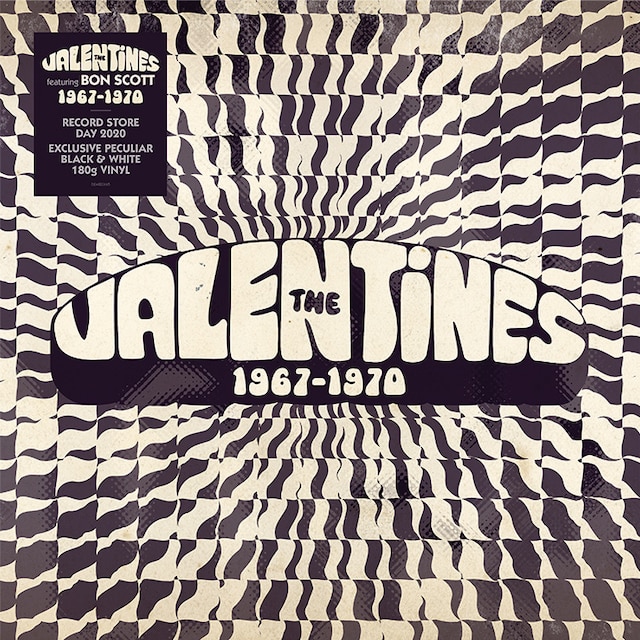 Release information
Release information
Label: Demon Records
• Format: Vinyl
• Date: 29/08/2020
Cat#: DEMREC665
• Barcode: 5014797902411
• Genre: Pop, Rock
Track Listing
Everyday I Have To Cry
I Can't Dance With You
She Said
To Know You Is To Love You
I Can Hear Raindrops
Why Me?
Peculiar Hole In The Sky
Love Makes Sweet Music
Getting Better
Nick Nack Paddy Whack
"Doin' The Heavy" Ad
Ebeneezer
My Old Man's A Groovy Old Man
Juliette
Hoochie Coochie Billy
Sooky Sooky
About this release
The Valentines were an Australian pop-rock group known for kick-staring the career of Bon Scott who went on to become lead vocalist in AC/DC.
This new compilation brings together all of the group's A and B sides as well as rare recordings such as the 'Doin' The Heavy' radio ad.
For Record Store Day 2020, Demon Records presents this new release on exclusive 180g 'peculiar' black and white vinyl.