The Rest
Deacon Blue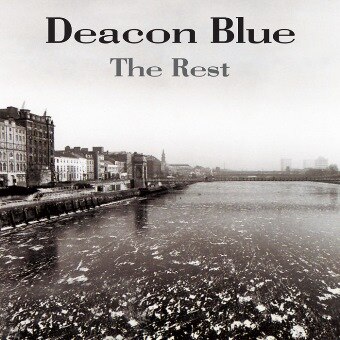 Release information
Release information
Label: Edsel
• Format:
• Date: 29/10/2012
Cat#: EDSG8023
• Barcode: 740155802332
• Genre: Alternative, Pop, Rock
Track Listing
I'll Never Fall In Love Again
Look Of Love
Are You There (With Another Girl)
Message To Michael
I Was Right And You Were Wrong
Bound To Love
Still In The Mood
Fergus Sings The Blues [live]
Loaded [live]
Chocolate Girl [live]
Beautiful Stranger
Waves Of Sorrow [piano and vocal version]
Bethlehem's Gate [piano and vocal version]
I Was Right And You Were Wrong [extended version]
Mexico Rain
Goin' Back [live]
Wages Day [piano version]
Love Hurts
Jesus Do Your Hands Still Feel The Rain
Christmas And Glasgow
When You Are Young
Plastic Shoes
All I Want
Walking Back Home
Bigger Than Dynamite
Haunted
The One About Loneliness
Deportee [live]
Wild Horses [live]
I'll Never Fall In Love Again
I Was Right And You Were Wrong
Love Hurts
Bigger Than Dynamite
About this release
This fifth release in Edsel's series of Deacon Blue reissues collects up all the songs and recordings, originally issued on 'Riches', 'Ooh Las Vegas' and 'Walking Back Home', that do not belong on any of the core 'parent' albums. These songs were not associated with any of the studio albums so the band has created this new casebound book compilation that they have called 'The Rest'.
Starting with the band's biggest singles chart success, the "Bacharach & David EP", the collection takes in the three new tracks added to the 1994 hits compilation "Our Town" (another # 1 Double Platinum success) and the b-sides from the singles, along with the seven new songs on 1999's 'old and new' release "Walking Back Home", the three new songs on 2006's "Singles" package and two live b-sides.
The DVD features the promo videos while the booklet features a newly-written note by Ricky Ross, all the lyrics to his songs, and ephemera and photos from his own collection.