The Psychedelic Furs: The Best Of (2CD)
The Psychedelic Furs
The Psychedelic Furs: The Best Of (2CD)
The Psychedelic Furs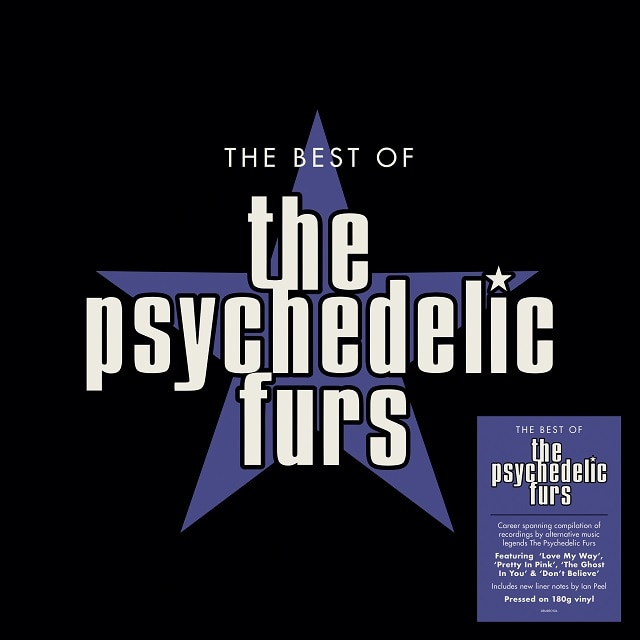 Release information
Release information
Label: Edsel
• Format: CD
• Date: 25/06/2021
Cat#: EDSL0085
• Barcode: 0740155728533
• Genre: Alternative, Indie, Rock
Track Listing
Pulse
Sister Europe
We Love You
Imitation Of Christ
India
Pretty In Pink
Mr. Jones (Single Version)
Dumb Waiters
All Of This Nothing
Into You Like A Train
She Is Mine
Love My Way
President Gas
Sleep Comes Down
Only you and I
Forever Now
No Easy Street
The Ghost In You
Heaven
Heartbeat
My Time
Like A Stranger
Alice's House
Heartbreak Beat
Midnight to Midnight
Angels Don't Cry
All That Money Wants
House
Don't Believe
About this release
Edsel is proud to present 'The Best Of The Psychedelic Furs', a new career spanning collection compiled with the assistance of the band.
Formed in London in 1977, the Psychedelic Furs have gone on to become legends of the alternative music scene with their unique blend of post-punk, new wave, new pop, and alt-pop. This new compilation features 29 recordings including timeless classics from across the band's career such as 'Love My Way' (recently featured in the Netflix sensation 'Stranger Things'), 'Pretty In Pink', 'India', 'The Ghost In You', and 'Don't Believe' (taken from the new album 'Made Of Rain' out now on Cooking Vinyl).
29 tracks across 2 CDs with a 16 page companion booklet with photos, and new liner notes by Classic Pop and Long Live Vinyl editor Ian Peel.
Highlights are also available on a 1 LP edition.
Extra information about this release
Recommended titles