The Night Tripper (140g Voodoo-Splatter Vinyl)
Dr John
The Night Tripper (140g Voodoo-Splatter Vinyl)
Dr John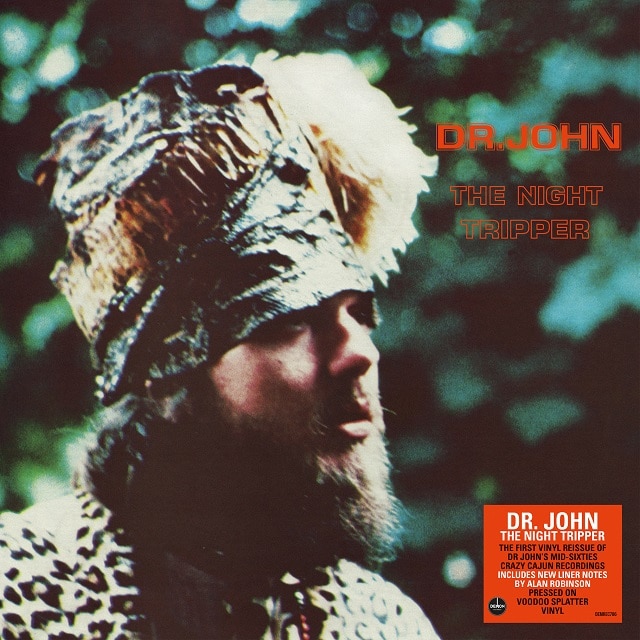 Release information
Release information
Label: Demon Records
• Format: Vinyl
• Date: 13/11/2020
Cat#: DEMREC786
• Barcode: 5014797903838
• Genre: Blues
Track Listing
Loser For You Baby
The Ear Is On Strike
A Little Closer To My Home
I Pulled The Cover Off You Two Lovers
Go Ahead On
Shining Hard As I Can
Chicky Wow Wow
I Got Lonesome-It is
Somebody Trying Who-Doo Me
Don't Want No Monkey In My Business
About this release
Demon Records presents the first vinyl reissue of Dr. John's mid-'60s Crazy Cajun recordings.
Dr. John – who, for over sixties years until his death at the age of seventy-seven on June 6th, 2019 pursued a career in music that was, at its core, all about bringing the music of New Orleans to the world at large.
This collection (first released in 1977) brings together a number of recordings from the mid-'60s which find Dr. John honing the New Orleans style that he would perfect in the '70s on classics including 'Such A Night' and 'Right Place, Wrong Time'.
Pressed on 140g voodoo-splatter vinyl and featuring a printed inner sleeve with new liner notes by music writer Alan Robinson.
Recommended titles