The London Years 1973-1975 (Clear Vinyl)
Leo Sayer
The London Years 1973-1975 (Clear Vinyl)
Leo Sayer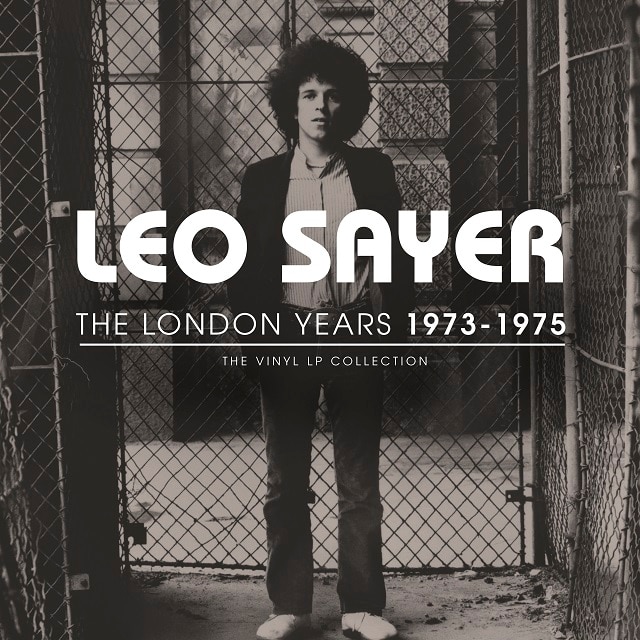 Release information
Release information
Label: Demon Records
• Format: Vinyl
• Date: 28/09/2018
Cat#: LEOLPBOX01
• Barcode: 5014797897595
• Genre: Disco, Pop
Track Listing
Innocent Bystander
Goodnight Old Friend
Drop Back
Silverbird
The Show Must Go On
The Dancer
Tomorrow
Don't Say It's Over
Slow Motion
Oh Wot A Life
Why Is Everybody Going Home
Telepath
Train
The Bells Of St. Mary's
One Man Band
In My Life
When I Came Home This Morning
Long Tall Glasses
Another Time
Solo
Giving It All Away
Bedsitterland
Unlucky In Love
The Last Gig of Johnny B. Goode
On The Old Dirt Road
I Will Not Stop Fighting
Moonlighting
Streets Of Your Town
The Kids Grown Up
Only Dreaming
Another Year
About this release
'The London Years 1973-1975' is the first of a series of three Vinyl LP box sets, to be released over the next year.
'The London Years 1973-1975' comprises Leo's first three LPs three studio albums. 'Silverbird' (released 1973/UK #2) and 'Just A Boy' (released 1974/UK #4) – which featured cover versions of two songs written by Leo Sayer for The Who's lead vocalist Roger Daltrey's debut album, 'Daltrey' – were co-produced by Adam Faith and David Courtney, with 'Another Year' (released 1975/UK #8) being co-produced by Adam Faith with Russ Ballard.
Each individually numbered vinyl LP Box set in this Limited Edition release, will be pressed on heavyweight 180g clear vinyl and contain a signed 12"x12" print. Many of the lyrics from this incredible body of work are still relevant today, reminding the music world that Leo Sayer is one of the UK's great singer/songwriters of all time.
This project has been overseen by Leo Sayer.