The Isle Of View (Vinyl)
Pretenders
The Isle Of View (Vinyl)
Pretenders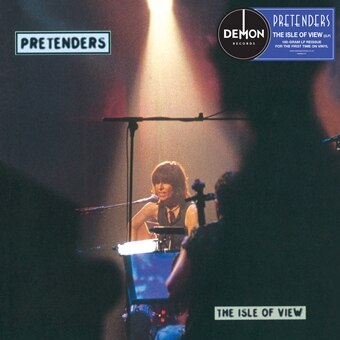 Release information
Release information
Label: Demon Records
• Format: Vinyl
• Date: 07/08/2015
Cat#: DEMREC107
• Barcode: 5014797893030
• Genre: Pop, Rock
Track Listing
About this release
Demon Records are excited to announce 8 x stunning individual vinyl issues of the Pretenders catalogue between 1980 – 1999.
The LP sets include studio album reissues and two albums released on the format for the first time, all cut from the latest digital remasters and pressed on high-quality 180-gram heavyweight black vinyl.
In May 1995, Chrissie Hynde and then-current Pretenders line-up convened with the Duke Quartet at Jacob Street Studios in London to record and film a whole concert of acoustic versions of favourite Pretenders songs, rearranged to feature the string quartet. Special guest Damon Albarn played piano on a special version of "I Go To Sleep".
Extra information about this release