The Hotrats – Turn Ons (180g Clear Vinyl)
The Hotrats
The Hotrats – Turn Ons (180g Clear Vinyl)
The Hotrats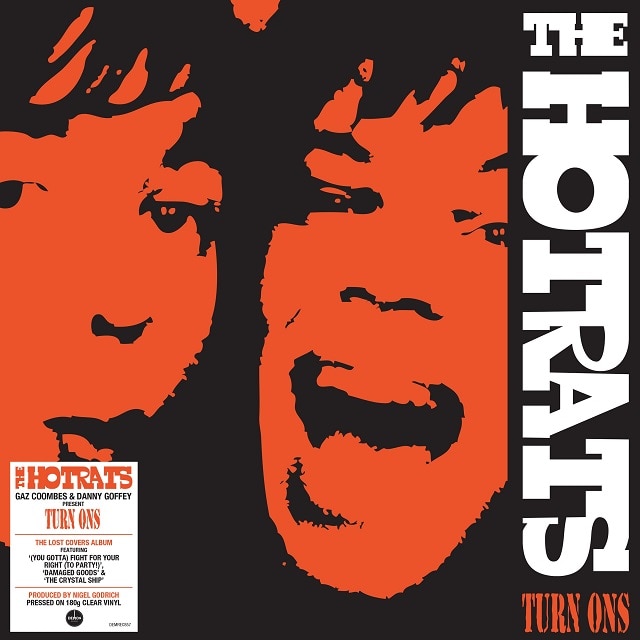 Release information
Release information
Label: Demon Records
• Format: Vinyl
• Date: 19/02/2021
Cat#: DEMREC857
• Barcode: 5014797904781
• Genre: Alternative, Pop
Sub Genre: Britpop
Track Listing
I Can't Stand It - Lou Reed
Big Sky - The Kinks
The Crystal Ship - The Doors
(You Gotta) Fight For Your Right (To Party!) - Beastie Boys
Damaged Goods - Gang Of Four
Love Is The Drug - Roxy Music
Bike - Pink Floyd
Pump It Up - Elvis Costello
The Lovecats - The Cure
Queen Bitch - David Bowie
E.M.I - Sex Pistols
Up The Junction - Squeeze
About this release
The Hotrats (AKA Supergrass's Gaz Coombes and Danny Goffey) first released this collection of covers in 2010 and it has gone on to become a fan favourite.
Produced by legendary producer Nigel Godrich (Radiohead, Beck, Paul McCartney), the album showcases the band's classic rock influences with takes on Bowie, The Kinks, Pink Floyd and more.
Demon Records is proud to present the standard edition of the album back in print for the first time in over a decade. Pressed on 180g heavyweight clear vinyl.