Kajagoogoo: The Hits
Kajagoogoo and Limahl
Kajagoogoo: The Hits
Kajagoogoo and Limahl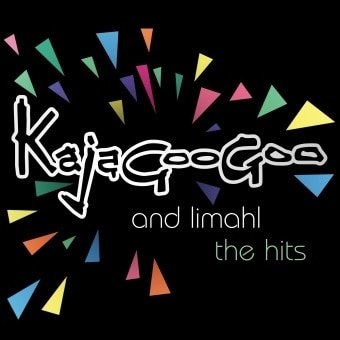 Release information
Release information
Label: Music Club Deluxe
• Format:
• Date: 13/02/2012
Cat#: MCDLX145
• Barcode: 5014797671454
• Genre: Pop
Track Listing
Too Shy
Ooh To Be Ah
Tar Beach
Monochromatic
Hang On Now
The Lion's Mouth
I Was A Fool
Love Will Tear The Soul
Turn Your Back On Me
The Power To Forgive
Love In Your Eyes (7" Version)
Animal Instincts
Too Shy (Midnight Mix)
Take Another View
Don't Send For Me
Interview Rooms
The Never Ending Story
White Feathers
Big Apple
Only For Love
Shock
Inside To Outside
The Pump Rooms Of Bath
Islands
Charm Of A Gun
Too Much Trouble
Shouldn't Do That
Colour All My Days
Big Apple (Metro Mix)
Introduction
Kajagoogoo (Instrumental)
The Garden (Instrumental)
About this release
Beginning life as indie band Art Nouveau in the late '70s, Kajagoogoo scored a UK chart topper with their memorable debut single, 'Too Shy,' in 1983. This collection includes all of the band's UK hits as well as essential album tracks and rare B-sides. In addition, it features solo recordings by Limahl, including his Top 4 UK smash, 'The Never Ending Story,' resulting in a package that no fan of '80s pop should be without.