The Hipsters (Vinyl)
Deacon Blue
The Hipsters (Vinyl)
Deacon Blue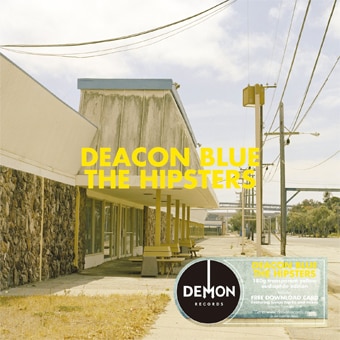 Release information
Release information
Label: Demon Records
• Format: Vinyl
• Date: 16/09/2013
Cat#: DEACONLP001
• Barcode: 5014797890022
• Genre: Alternative, Indie
Sub Genre: Britpop
Track Listing
Here I Am in London Town
The Hipsters
Stars
Turn
The Rest
The Outsiders
That's What We Can Do
She'll Understand
Laura From Memory
It Will End In Tears
Is There No Way Back To You
About this release
The Hipsters, the first studio album for eleven years by multi-platinum selling band Deacon Blue marks the bands 25th Anniversary since their debut album Raintown was released.
The hugely successful CD release housed hit singles "Turn" , "The Outsiders" & title track "The Hipsters"… a smashing return for the pop-rock powerhouses!
The exclusive and limited LP edition is pressed from lacquer on audiophile friendly, 180g transparent yellow vinyl and includes an exclusive download card with bonus tracks and mixes.
Bonus tracks on Download Card –
1. This Years Drug of Choice
2. There's Nothing For Me Here Now
3. Turn (Remix)