The Hipsters
Deacon Blue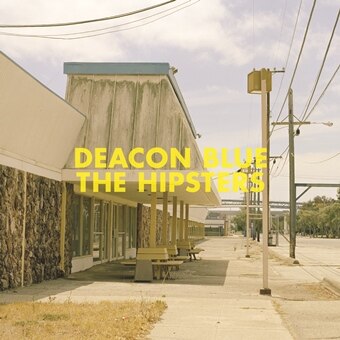 Release information
Release information
Label: Edsel
• Format: CD
• Date: 24/09/2012
Cat#: DEACON001
• Barcode: 5014797138681
• Genre: Alternative, Pop, Rock
Track Listing
Here I Am In London Town
The Hipsters
Stars
Turn
The Rest
The Outsiders
That's What We Can Do
She'll Understand
Laura From Memory
It Will End In Tears
Is There No Way Back To You
About this release
The Hipsters, the first studio album for eleven years by multi-platinum selling band Deacon Blue marks the bands 25th Anniversary since their debut album Raintown was released.
Deacon Blue were never hipsters but with six million album sales, 12 UK Top 40 singles and two No.1 albums to their credit, they have been very successful and have always been adored by their fans. Their inspirational brand of soulful Scottish pop remains an enduring tonic for the troops. Even Wayne Rooney tweeted his Spotify playlist before England's vital group match against Ukraine in Euro 2012, with "Real Gone Kid", being his No.1 song.
But hip? Cool? One of the bands that you d find hanging out with the fashionistas? That was never Deacon Blue. So, The Hipsters is a decidedly ironic title for the group's first studio album since Homesick in 2001. For beneath that faintly sardonic veneer is a collection of finely-tuned songs which finds Ricky Ross reflecting on the long-distance life and times of his group with a deep, thoughtful passion. Eg White (Adele, Will Young, Duffy, James Morrison, Joss Stone) contributes on "Turn".