The Dooleys – Gold
The Action
The Dooleys – Gold
The Action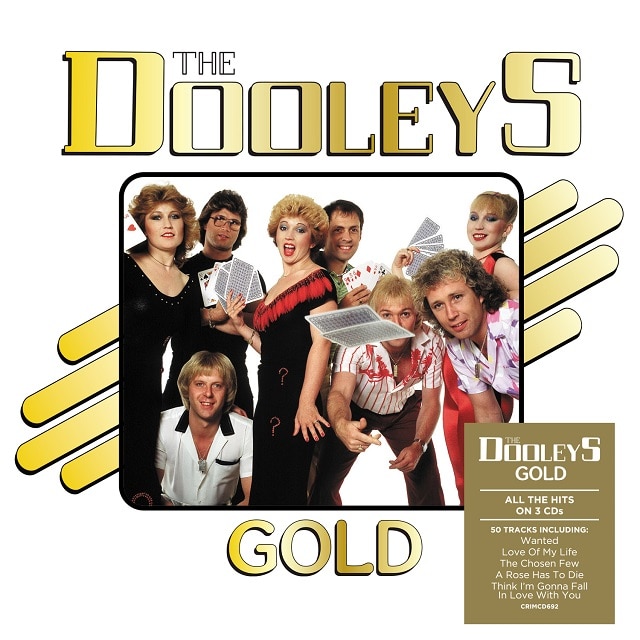 Release information
Release information
Label: Crimson Productions
• Format: CD
• Date: 25/06/2021
Cat#: CRIMCD692
• Barcode: 0654378069222
• Genre: Pop
Track Listing
Think I'm Gonna Fall In Love With You
Goodbye Hallelujah Island
Love Of My Life
Only You Can Get Me By
Don't Take It Lyin' Down
Forever
A Rose Has To Die
Hungry For Love
Hands Across The Sea
Absolutely Wild Over You
Stone Walls
Don't Let Me Be The Last To Know
Honey I'm Lost
I Dedicate My Life
Wanted (Single Version)
Movie Stars (And Comic Book Heroes)
The Chosen Few
A Million To One
Let's Make Believe
Stand Up Like A Man
Sad Old Spanish Guitar
One Kiss Away
Growing Pains
Love Patrol
Once Upon A Happy Ending
Body Language
Whispers (Kathy & Anne vocal version)
Sign Of The Times
In A Riddle
Going Solo
I Spy
Don't Cry For Me Argentina
Meet Me Halfway
Operator
Only The Music's Changed
How Am I Ever Gonna Live It Down
A Little Bit Special
Taken At The Flood
Secrets
And I Wish
Love Trap
Tip Of My Tongue
Tokyo Feeling
The Dancer
Face In The Crowd
Will You Or Won't You
Danger Signs
What You Got
One Way Loving
Will We Still Be Dancing
About this release
Crimson Gold presents The Dooleys 'Gold'.
This new essential compilation features the very best of The Dooleys across 3CDs, including 50 tracks rounding up their most commercially successful period of the late 1970s including 7 top 40 hits. Includes the UK Top Ten hits "Love Of My Life", "Wanted" and "The Chosen Few" as well as the Top 20 "Think I'm Gonna Fall In Love With You" and "A Rose Has To Die".
Also includes the chart hits "Don't Take It Lyin' Down", "Honey I'm Lost", "Love Patrol", "Body Language" and "And I Wish" as well as choice album cuts and some previously non LP B-sides.
Extra information about this release
Recommended titles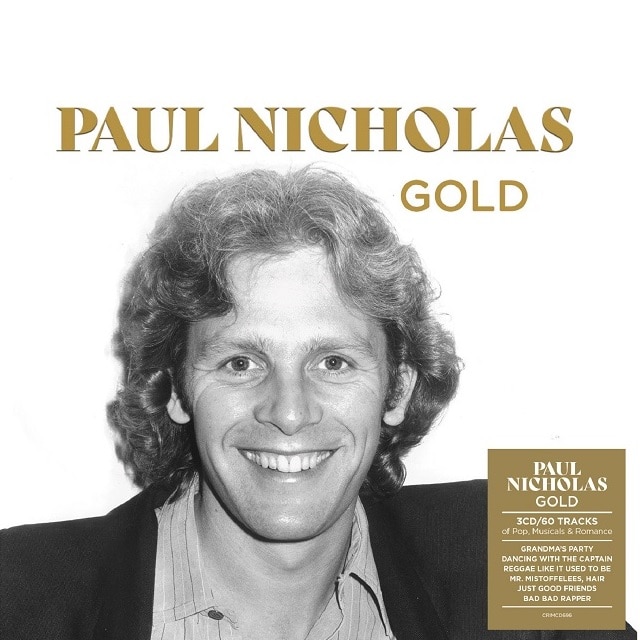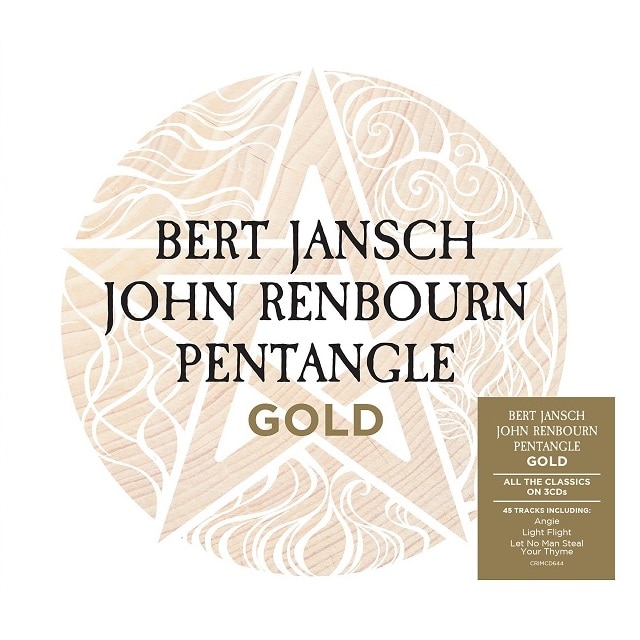 Bert Jansch John Renbourn Pentangle