The Belle Stars (Transparent Red Vinyl)
The Belle Stars
The Belle Stars (Transparent Red Vinyl)
The Belle Stars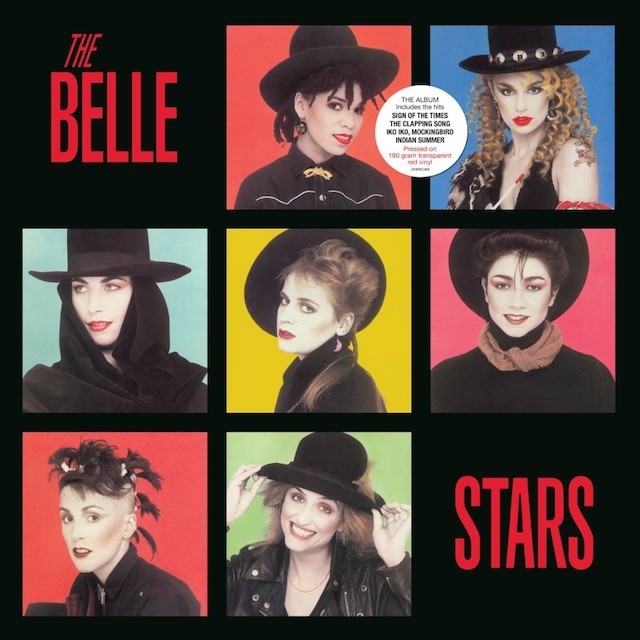 Release information
Release information
Label: Demon Records
• Format: Vinyl
• Date: 20/09/2019
Cat#: DEMREC466
• Barcode: 5014797900097
• Genre:
Track Listing
Sign Of The Times
Ci Ya Ya
The Clapping Song
Indian Summer
Harlem Shuffle
The Reason
Iko Iko
Baby I'm Yours
Mockingbird
The Snake
Burning
Needle In A Haystack
About this release
Formed in 1980 from the ashes of the Two Tone label act The Bodysnatchers, The Belle Stars – a seven-piece, all singing, all playing, all female combo – signed to the legendary Stiff Records label in 1981, enjoying seven UK singles chart entries between 1982 and 1984.
Released on vinyl for the first time since 1983, the band's eponymous album, which reached # 15 on the UK LP charts, features the hits "Sign Of The Times" (# 3), "The Clapping Song" (# 11), "Iko Iko" (as featured in the film "Rainman"), and "Mockingbird". Also featuredare the band's versions of the Northern Soul classic "The Snake", and Motown standards "Harlem Shuffle" and "Needle In A Haystack".