Terry Pratchett's Vinyl Discworld (DiscSwirl Vinyl)
Terry Pratchett's Vinyl Discworld (DiscSwirl Vinyl)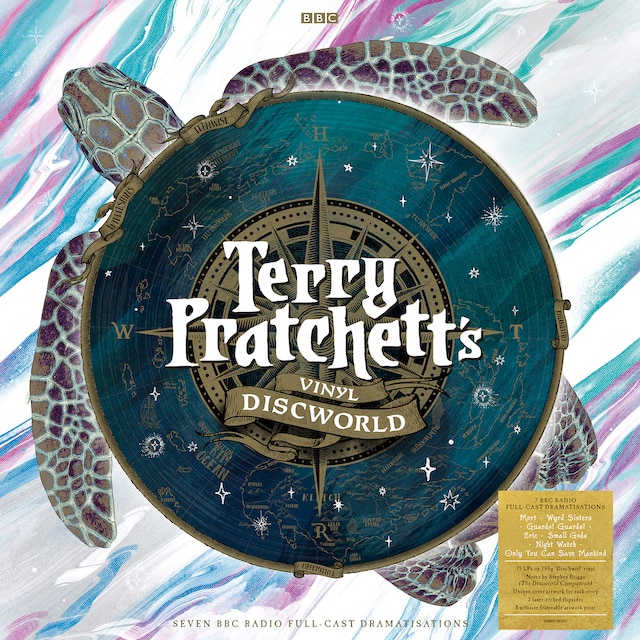 Release information
Release information
Label: Demon Records
• Format: Vinyl
• Date: 29/11/2019
Cat#: DEMRECBOX42
• Barcode: 5014797901070
• Genre: Soundtrack
Track Listing
Mort - Side A
Mort - Side B
Mort - Side C
Mort - Side D
Wyrd Sisters - Side A
Wyrd Sisters - Side B
Wyrd Sisters - Side C
Wyrd Sisters - Side D
Guards! Guards! - Side A
Guards! Guards! - Side B
Guards! Guards! - Side C
Guards! Guards! - Side D
Eric - Side A
Eric - Side B
Eric - Side C
Eric - Side D
Small Gods - Side A
Small Gods - Side B
Small Gods - Side C
Small Gods - Side D
Night Watch - Side A
Night Watch - Side B Etched
Night Watch - Side C
Night Watch - Side D
Night Watch - Side E
Night Watch - Side F
Only You Can Save Mankind - Side A
Only You Can Save Mankind - Side B Etched
Only You Can Save Mankind - Side C
Only You Can Save Mankind - Side D
About this release
As everyone knows, the Discworld is a flat planet balanced on the backs of four elephants, which in turn stand on the back of a giant turtle. It's also a global publishing phenomenon; a series of novels and short stories that have captured the imagination of millions of readers worldwide. It's estimated that more than 80 million Discworld books have been sold in 37 languages.
Now this beautifully illustrated, lavishly packaged vinyl box set presents six thrilling Discworld BBC Radio dramatisations plus Only You Can Save Mankind, in which twelve year-old Johnny finds himself inside the computer game of his dreams. Presented on 15 discs of heavyweight 180g vinyl, the stories are brought stirringly to life with music, sound effects and a large cast of actors including Anton Lesser, Sheila Hancock, Martin Jarvis, Melvyn Hayes, Philip Jackson, Alex Jennings, Geoffrey Whitehead, Patrick Barlow and Mark Heap – with Death, as ever, played by himself.
Each of the seven gatefold albums is stunningly illustrated and features specially commissioned sleeve notes by Stephen Briggs, author of The Discworld Companion, along with full cast and credits.
The episodes 'Night Watch' and 'Only You Can Save Mankind' include themed etchings on Side B.
Extra information about this release
Recommended titles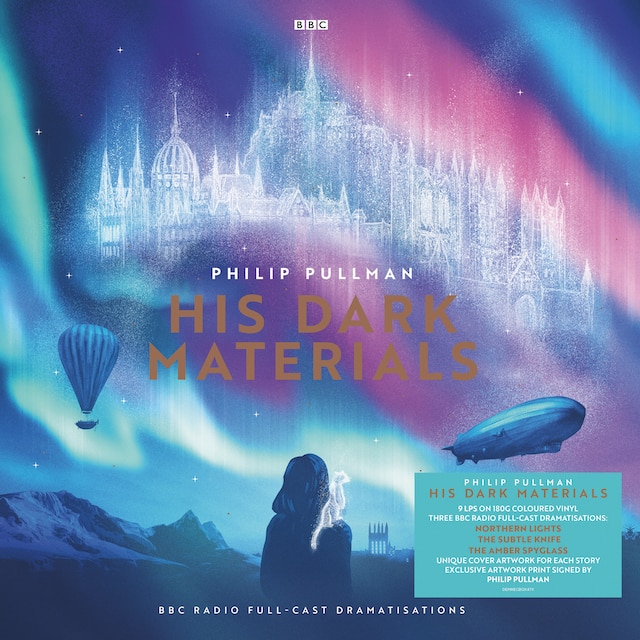 His Dark Materials (Amazon Exclusive Signed Edition)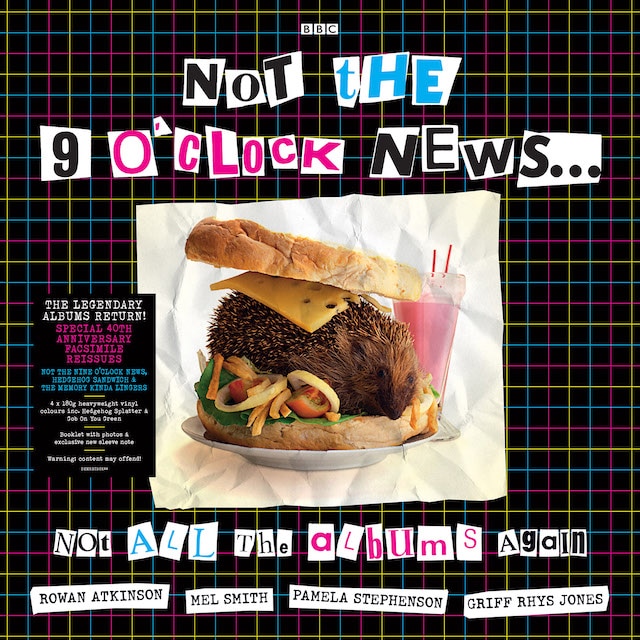 Not The Nine O'clock News