Take The Leap! (Clear Vinyl)
Toyah
Take The Leap! (Clear Vinyl)
Toyah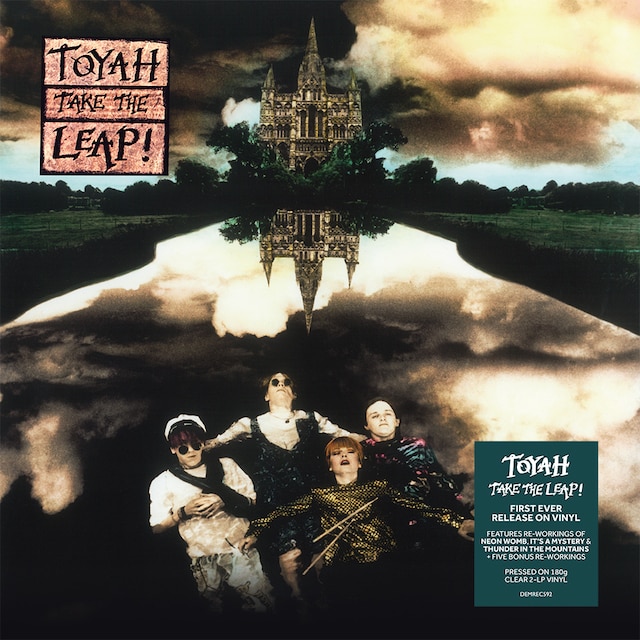 Release information
Release information
Label: Demon Records
• Format: Vinyl
• Date: 13/03/2020
Cat#: DEMREC592
• Barcode: 5014797901544
• Genre: Pop, Rock
Sub Genre: Classic Pop, New Wave
Track Listing
Now I'm Running
Lust For Love
Invisible Love
Name Of Love
Winter In Wonderland
God Ceases To Dream
IEYA
Waiting
Neon Womb
Elusive Stranger
Our Movie
Thunder In The Mountains
I Wanna Be Free
It's A Mystery
Be Proud, Be Loud, Be Heard [Revisited version]
Desire [Revisited version]
Obsolete [Revisited version]
Angel & Me [Revisited version]
Danced [Revisited version]
About this release
First ever release on vinyl, and pressed on 180 gram clear vinyl.
"Take The Leap!" (1994) saw Toyah revisit some of her classic hits – "It's A Mystery", "Thunder In The Mountains" and "I Wanna Be Free" – as well as earlier punk material in a heavy rock style.
Six original compositions also feature, written with Nick Beggs (Kajagoogoo), Cris Bonacci (Girls School) and Simon Darlow (Buggles). Includes previously unseen photography and adds five revisited classics on Side Four.