T.Rex: The 7" Singles Box Set (Vinyl)
T.Rex
T.Rex: The 7" Singles Box Set (Vinyl)
T.Rex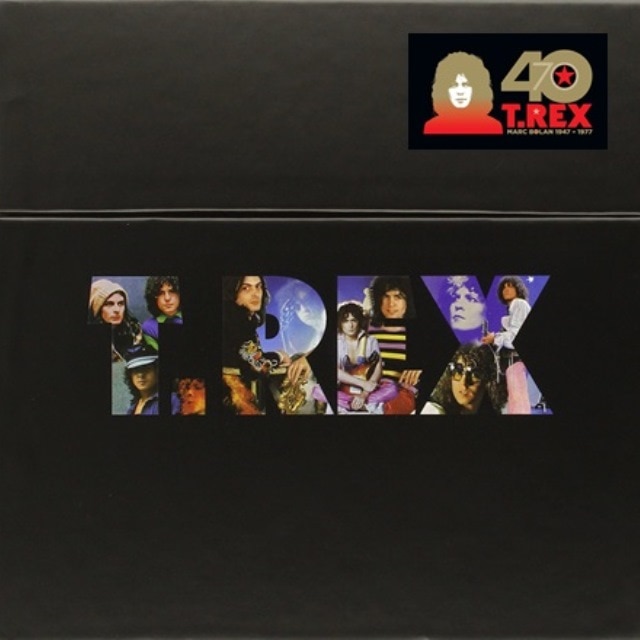 Release information
Release information
Label: Edsel
• Format: Vinyl
• Date: 16/03/2015
Cat#: DEMRECBOX005
• Barcode: 5014797892590
• Genre: Rock
Sub Genre: Glam Rock
Track Listing
Ride A White Swan
Is It Love
Summertime Blues
Hot Love
Woodland Rock
The King Of The Mountain Cometh
Get It On
There Was A Time - Raw Ramp
Telegram Sam
Cadilac
Baby Strange
Metal Guru
Thunderwing
Lady
Children Of The Revolution
Jitterbug Love
Sunken Rags
Solid Gold Easy Action
Xmas Riff - Born To Boogie
20th Century Boy
Free Angel
Truck On (Tyke)
Sitting Here
Teenage Dream
Satisfaction Pony
Light Of Love
Explosive Mouth
Zip Gun Boogie
Space Boss
New York City
Chrome Sitar
Dreamy Lady
Do You Wanna Dance?
Dock Of The Bay
Christmas Bop
Telegram Sam
Metal Guru
I Love To Boogie
Baby Boomerang
Laser Love
Life's An Elevator
The Soul Of My Suit
All Alone
Dandy In The Underworld
Groove A Little
Tame My Tiger
Celebrate Summer
Ride My Wheels
Crimson Moon
Jason B. Sad
Blackjack
Squint Eye Mangle
To Know You Is To Love You
City Port
About this release
While most of the T. Rex singles were issued in the UK in T. Rex Wax Co. housebags, in other territories, in Europe and beyond, the local licensee record companies tended to create their own artwork. These rare picture sleeves have become very collectable.
So we have chosen twenty-four of the most interesting examples from around the world for this 7-inch singles box set, and have included many more in the accompanying 20-page booklet.
Also included are two bonus singles by Big Carrot and Marc Bolan & Gloria Jones.
Extra information about this release