Suede – 25th Anniversary Silver Edition (Vinyl)
Suede
Suede – 25th Anniversary Silver Edition (Vinyl)
Suede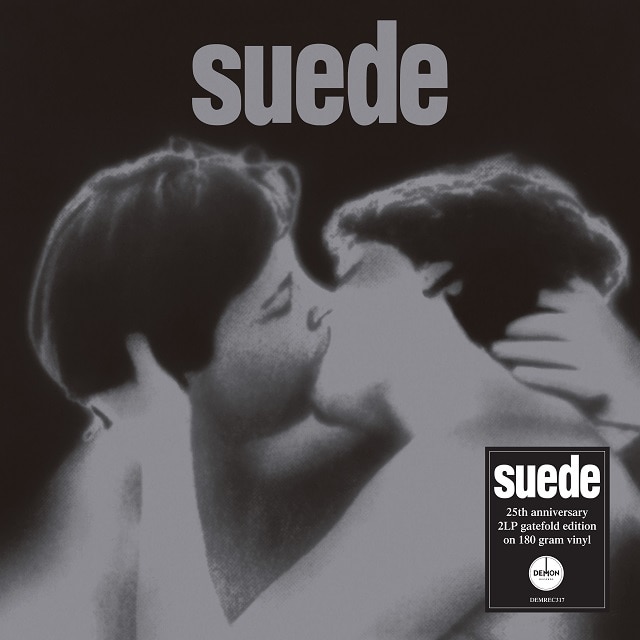 Release information
Release information
Label: Demon Records
• Format: Vinyl
• Date: 14/09/2018
Cat#: DEMREC317
• Barcode: 5014797898165
• Genre: Alternative, Indie
Sub Genre: Britpop
Track Listing
So Young
Animal Nitrate
She's Not Dead
Moving
Pantomime Horse
The Drowners
Sleeping Pills
Breakdown
Metal Mickey
Animal Lover
The Next Life
My Insatiable One
To The Birds
He's Dead
Where The Pigs Don't Fly
Painted People
The Big Time
High Rising
Dolly
My Insatiable One [piano version]
Brass In Pocket
About this release
Brett Anderson believes that Suede's debut album, winner of the Mercury Music Prize in 1993, probably has
more cultural resonance than any of their other albums, as a pre-cursor to Britpop and a supplanter of grunge. It is also home to four ground-breaking singles.
The album included those four singles "The Drowners", "Metal Mickey", "Animal Nitrate" and "So Young", but none of the nine b-sides. These are now included on a second LP, along with a cover version of "Brass in Pocket".
Housed in a gatefold sleeve, the inner sleeves features all the lyrics.
Extra information about this release
Recommended titles