Suede
Suede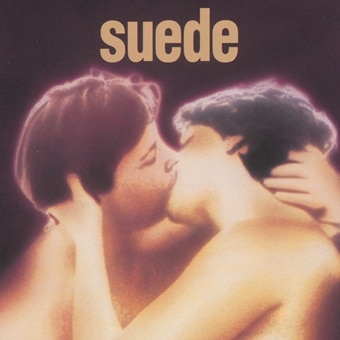 Release information
Release information
Label: Edsel
• Format: CD,
• Date: 30/05/2011
Cat#: EDSG8001
• Barcode: 740155800130
• Genre: Alternative, Indie, Rock
Sub Genre: Britpop
Track Listing
So Young
Animal Nitrate
She's Not Dead
Moving
Pantomime Horse
The Drowners
Sleeping Pills
Breakdown
Metal Mickey
Animal Lover
The Next Life
The Drowners [Rocking Horse demo]
Metal Mickey [Island demo]
Pantomime Horse [Island demo]
He's Dead [Rocking Horse demo]
Moving [Rocking Horse demo]
To The Birds [Rocking Horse demo]
Sleeping Pills [East West demo]
My Insatiable One
To The Birds
He's Dead
Where The Pigs Don't Fly
Painted People
The Big Time
High Rising
Dolly
My Insatiable One [piano version]
Brass In Pocket
Diesel [instrumental]
Stars On 45 [previously unreleased rehearsal room recording]
Just A Girl [early demo, featuring Justine Frischmann]
Sleeping Pills [strings]
The Drowners
Metal Mickey
Animal Nitrate
So Young
The Drowners [US version]
Animal Nitrate
Metal Mickey
Moving
My Insatiable One
Animal Nitrate
Pantomime Horse
The Drowners
Painted People
So Young
Animal Lover
Sleeping Pills
To The Birds
The Next Life
Moving
Animal Nitrate
My Insatiable One
Metal Mickey
Pantomime Horse
He's Dead
The Drowners
Painted People
She's Not Dead
To The Birds
Sleeping Pills
So Young
Interview
About this release
Named in 2010 as the best debut album of 1993 by the NME, "Suede" was the fastest-selling debut album ever in the UK, and went on to win 1993's Mercury Music Prize. This deluxe re-mastered edition features all the non-album b-sides, as well as demos from the collections of Brett Anderson and Bernard Butler, including two previously unreleased songs.
The DVD features the newly-discovered and previously-unseen exciting footage of the band at The Leadmill in Sheffield in February 1993, filmed between the recording and the release of the debut album. The bonus feature is a February 2011 interview with Brett and Bernard about the making of the album, along with a short film put together by Simon Gilbert from his own contemporary camcorder footage.
The booklet contains a specially-written note by Brett Anderson, along with all the lyrics, hand-written lyric drafts and tape boxes, and previously unpublished photos from the collections of both the band and their friends.
CD1 – Suede (tracks 1-11), Demos (tracks 12-18)
CD2 – B-Sides (tracks 1-8), Extra Tracks (tracks 9-14)
DVD – Singles Videos, The Brit Awards 16th February 1993, Live at the Leadmill Sheffield 27th February 1993, Love And Poison Live at Brixton Academy 16th May 1993, Brett Anderson and Bernard Butler 2011 Interview