Stray
Aztec Camera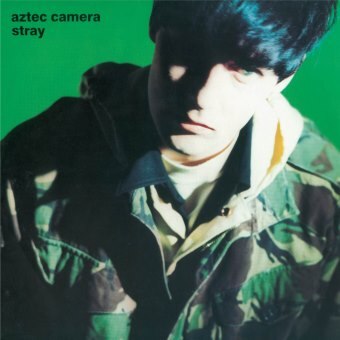 Release information
Release information
Label: Edsel
• Format: CD
• Date: 10/09/2012
Cat#: EDSK7016
• Barcode: 740155701635
• Genre: Pop
Sub Genre: New Wave
Track Listing
Stray
The Crying Scene
Get Outta London
Over My Head
Good Morning Britain
How It Is
The Gentle Kind
Notting Hill Blues
Song for a Friend
Salvation
True Colours
Consolation Prize [live]
Do I Love You?
Good Morning Britain [7" mix]
Good Morning Britain [Laylow Posse Hypno-Mix/Kitsch 'n' Sync mix]
Good Morning Britain [Laylow Posse Hypnomental/instrumental mix]
Good Morning Britain [Laylow Posse Hypno-edit/vocal remix]
Good Morning Britain [Mendelsohn Single mix]
Good Morning Britain [Morning Acid mix]
About this release
Continuing Edsel's reissue programme of all six albums by Roddy Frame's Aztec Camera, originally released between 1983 and 1995, and now issued in deluxe casebound books with bonus tracks, the lyrics, and annotation by Uncut journalist Terry Staunton.
Five years after singing about The Clash, Roddy Frame found himself singing with Mick Jones on "Good Morning Britain", a Top 20 hit and the centrepiece of the fourth Aztec Camera album, released in June 1990.
This reissue contains the different mixes of the Big Audio Dynamite-influenced song, along with the single "The Crying Scene" and the non-album singles sides, including a duet with Edwyn Collins of his Orange Juice song "Consolation Prize", recorded live at Glasgow Barrowlands.