Steve Lamacq – Lost Alternatives
Various Artists
Steve Lamacq – Lost Alternatives
Various Artists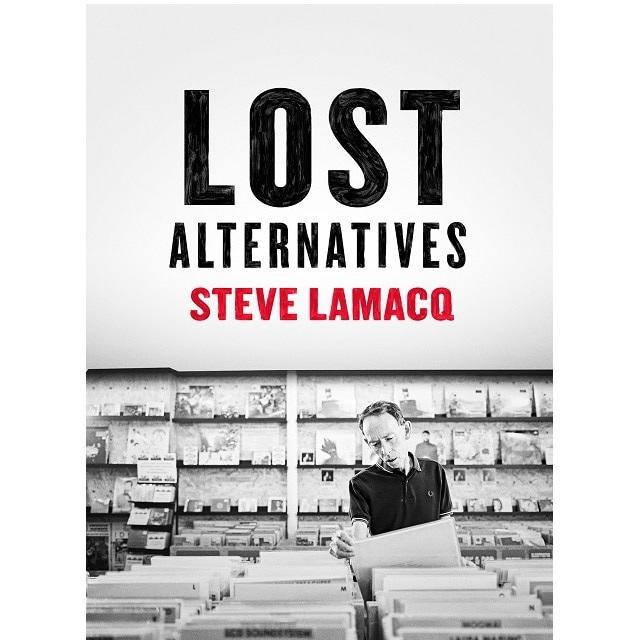 Release information
Release information
Label: Edsel
• Format: CD
• Date: 22/03/2019
Cat#: LAMACQBOX01
• Barcode: 5014797898271
• Genre: Indie, Rock
Track Listing
Ride - Chelsea Girl
The Charlatans - Indian Rope
Northside - Shall We Take A Trip?
Flowered Up - It's On
New Fast Automatic Daffodils - Big
Slowdive - Catch The Breeze
Curve - Ten Little Girls
Kitchens Of Distinction - Prize
Pale Saints - Throwing Back The Apple
Family Cat - Place With A Name
Senseless Things - Is It Too Late?
Mega City Four - Words That Say
Teenage Fanclub - Everything Flows
Silverfish - Big Bad Baby Pig Squeal
Daisy Chainsaw - Love Your Money
Voodoo Queens - Supermodel Superficial
Cornershop - Waterlogged
S*M*A*S*H - Real Surreal
These Animal Men - Speeed King
Blessed Ethel - Rat
Suede - The Drowners
The Auteurs - Showgirl
Elastica - Stutter
Sleeper - Alice In Vain
Tiny Monroe - VHF 855V
Whiteout - Starrclub
China Drum - Wuthering Heights
Snuff - Caught In Session
60Ft Dolls - Happy Shopper
Salad - Drink The Elixir
Drugstore - Solitary Party Groover
Ash - Uncle Pat
Northern Uproar - Rollercoaster
Perfume - Lover
Mansun - Take It Easy Chicken
The Bluetones - Are You Blue Or Are You Blind?
Bis - School Disco
Travis - All I Want To Do Is Rock
Catatonia - Sweet Catatonia
Marion - Violent Men
Audioweb - Sleeper
Rialto - Monday Morning 5:19
Tiger - Race
Strangelove - Greatest Show On Earth
Animals That Swim - Pink Carnations
Linoleum - Dissent
Scarfo - Alkaline
Kenickie - Come Out 2nite
Helen Love - Does Your Heart Go Boom
Jocasta - Go
Livingstone - Good Intentions
Geneva - No-One Speaks
Whipping Boy - When Were Young
Earl Brutus - Life's Too Long
Arab Strap - The First Big Weekend
Mogwai - New Paths To Helicon Part 1
Idlewild - Satan Polaroid
3 Colours Red - This Is My Hollywood
The Delgados - Pull The Wires From The Wall
The Beta Band - Dry The Rain
The Hitchers - Strachan
Wubble U - Bit Like You
Ten Benson - The Claw
Clinic - I.P.C. Subeditors Dictate Our Youth
Cay - Better Than Myself
Cable - Freeze The Atlantic
Seafood - This Is Not An Exit
Llama Farmers - Paper Eyes
Ultrasound - Stay Young
Campag Velocet - Drencrom (Velocet Sythemesc)
Morgan - Miss Parker (The Dust Brothers Mix)
About this release
Most alternative music lived underground. It made a lot of noise, but no-one in the mainstream could hear it…. The nineties would see it go so much further than many of us expected. It wasn't just the popularity of alternative music which would change; the music was constantly reinventing itself too, sucking in influences from different genres and different eras.
And that brings us to this compilation…Create a compilation which tries to dig a little deeper; which attempts to give another side of the nineties, which wasn't Cool Britannia, Laddism, and Blur Vs Oasis. What's here represents, at least one version, of the evolution of guitar music through the nineties, as told, not by the big hits, but by the limited edition singles, The Evening Session cult favourites and the bands who maybe never made it, but in some cases never wanted to anyway. " Steve Lamacq – extract from sleeve notes.
Acclaimed BBC 6 Music radio DJ and former NME journalist, Steve Lamacq celebrates 25 years of broadcasting at the BBC with the release of this unique 4CD compilation. 71 curated tracks from the 1990s by the UK's leading Indie tastemaker. This compilation includes music not found on any streaming service.