Stephen Rennicks: Normal People (Original Score from the Television Series -140g Black Vinyl)
Stephen Rennicks
Stephen Rennicks: Normal People (Original Score from the Television Series -140g Black Vinyl)
Stephen Rennicks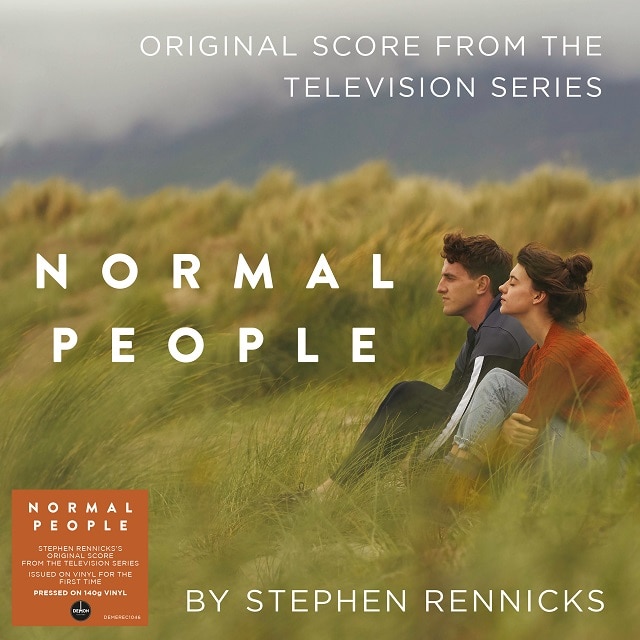 Release information
Release information
Label: Demon Records
• Format: Vinyl
• Date: 02/09/2022
Cat#: DEMREC1046
• Barcode: 5014797907744
• Genre: Soundtrack
Track Listing
A QUICK GETAWAY
WATCHING CONNELL PLAY
FIRST KISS
CONNELL THINKS OF MARIANNE
MUCH PRETTIER GIRLS IN SCHOOL
MUCH PRETTIER GIRLS IN SCHOOL REPRISE
ASK HER TO THE DEBS
CONNELL MESSED UP
FIRST DAY AT TRINITY
GOING HOME
TOGETHER AGAIN
CHATTING WITH LORRAINE
I REALLY LOVE YOU
MARIANNE TAKES A PICTURE FOR CONNELL
OPENING VOX
SUPERMARKET
VILLA ARRIVAL
OPENING
FUNERAL DARK
DESCENT
SKYPE SWEET
LEAVING EDEN
BEACH
HNY
About this release
Stephen Rennicks's original score from the critically acclaimed television series 'Normal People'.
Based on Sally Rooney's novel of the same name, 'Normal People' first aired in 2020 and follows the relationship between Marianne Sheridan (Daisy Edgar-Jones) and Connell Waldron (Paul Mescal) as they navigate early adulthood, from their last days at school to beginning university.
Previously only available on streaming platforms, Demon Records is proud to present the first physical release of the score, pressed on 140g vinyl.