Space: Spiders (140g Purple Vinyl)
Space
Space: Spiders (140g Purple Vinyl)
Space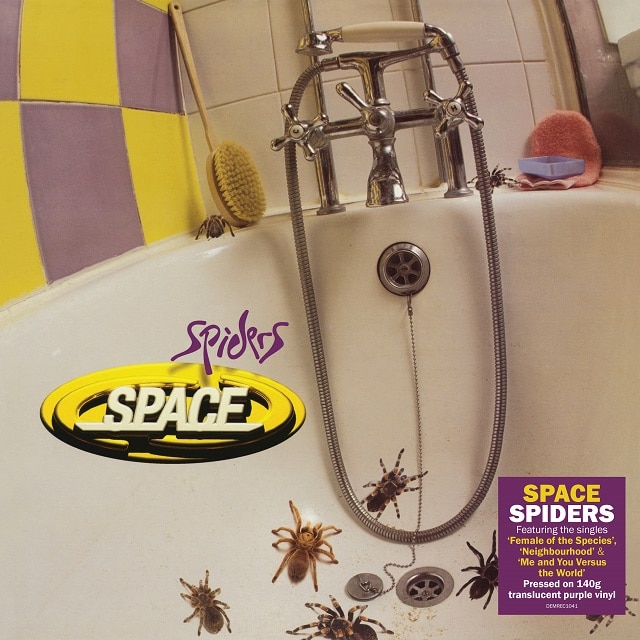 Release information
Release information
Label: Demon Records
• Format: Vinyl
• Date: 30/09/2022
Cat#: DEMREC1041
• Barcode: 5014797907645
• Genre: Alternative, Indie
Sub Genre: Britpop
Track Listing
NEIGHBOURHOOD
MISTER PSYCHO
FEMALE OF THE SPECIES
MONEY
ME & YOU VS THE WORLD
LOVECHILD OF THE QUEEN
NO-ONE UNDERSTANDS
VOODOO ROLLER
DROP DEAD
DARK CLOUDS
MAJOR PAGER
KILL ME
CHARLIE M
GROWLER
About this release
First released in September 1996, 'Spiders' is the debut album by the Liverpudlian alternative rock band Space. Upon release, the album reached #5 in the UK album charts and received critical acclaim for its unique sound, humorous lyrics, and incorporation of varying musical styles.
Highlights include the hit singles 'Female Of The Species', 'Neighbourhood', 'Me and You Versus the World' and 'Dark Clouds'.
To coincide with the band's 2022 UK tour, Demon Records is proud to present a new reissue of the album pressed on 140g purple vinyl.