Solid Ball Of Rock
Saxon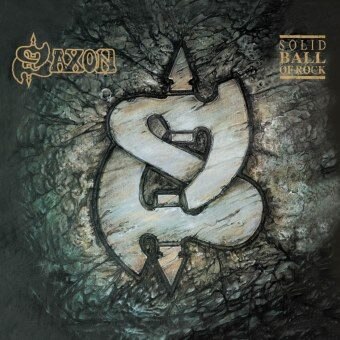 Release information
Release information
Label: Edsel
• Format: CD, Digital
• Date: 18/03/2013
Cat#: EDSA5017
• Barcode: 740155501730
• Genre: Rock
Sub Genre: Hard Rock & Metal
Track Listing
Solid Ball Of Rock
Altar Of The Gods
Requiem (We Will Remember)
Lights In the Sky
I Just Can't Get Enough
Baptism Of Fire
Ain't Gonna Take It
I'm On Fire
Overture In B-Minor / Refugee
Bavarian Beaver
Crash Dive
Requiem (We Will Remember) [single version]
Reeperbahn Stomp
About this release
One of the principal bands in the now legendary New Wave Of British Heavy Metal (NWOBHM),with Iron Maidenand Judas Priest, Saxon broke through with their second album "Wheels Of Steel" and single "747 (Strangers In The Night)"in early 1980.
In 1990 they signed to Virgin Germany and recorded their tenth album "Solid Ball Of Rock" in Hamburg, with much of the material written by new bassist Nibbs Carter.
This reissue includes two bonus tracks, a note by lead singer Biff Byford, the lyrics, and a brand new noteby Record Collector contributor Joe Geesin, based on a 2013 interview with Biff.