Sleep No More (Vinyl)
The Comsat Angels
Sleep No More (Vinyl)
The Comsat Angels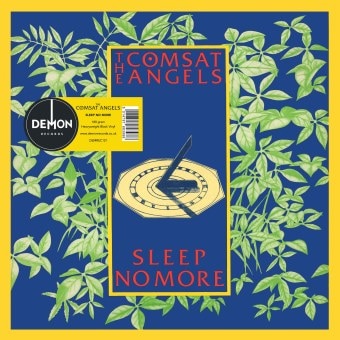 Release information
Release information
Label: Demon Records
• Format: Vinyl
• Date: 20/11/2015
Cat#: DEMREC121
• Barcode: 5014797893986
• Genre: Rock
Sub Genre: New Wave, Punk
Track Listing
The Eye Dance
Sleep No More
Be Brave
Gone
Dark Parade
Diagram
Restless
Goat Of The West
Light Years
Our Secret
About this release
Demon Records is delighted to present the reissue programme of the albums by THE COMSAT ANGELS originally recorded between 1980-'90 These albums prove beyond all reasonable doubt that while commercial recognition may have eluded the Sheffield-based quartet, they still accumulated one of the most enviable, enduring and unsung catalogues known to rock.
This series begins with the trio of iconic, post-punk era LPs the Comsats recorded for Polydor – WAITING FOR A MIRACLE; SLEEP NO MORE and FICTION); and also CHASING SHADOWS coupled with FIRE ON THE MOON (the latter recorded while the Comsat Angels were known as Dream Command), which were both originally released by Island Records. All these expanded editions come with bonus second discs, plus booklets with, lyrics, rare photos and detailed liner notes by Tim Peacock (Record Collector) with participation from Steve Fellows.
The second album was the intense, monumental SLEEP NO MORE (1981). A far heavier and darker record than the debut, this album is widely considered one of the great post-punk LPs.