Sir Douglas Quintet: The Best Of (Vinyl)
Sir Douglas Quintet
Sir Douglas Quintet: The Best Of (Vinyl)
Sir Douglas Quintet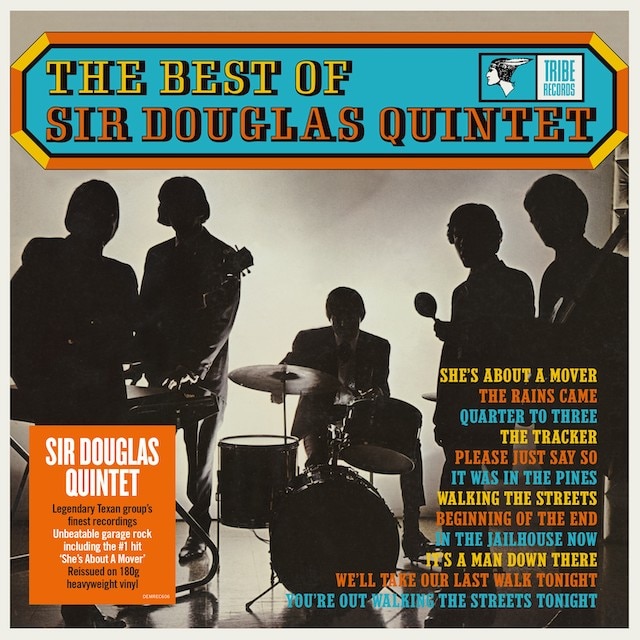 Release information
Release information
Label: Demon Records
• Format: Vinyl
• Date: 06/03/2020
Cat#: DEMREC606
• Barcode: 5014797901698
• Genre: R&B and Soul
Track Listing
She's About A Mover
Beginning Of The End
The Tracker
You're Out Walking The Streets Tonight
It Was In The Pines
In The Jailhouse Now
Quarter To Three
It's A Man Down There
The Rains Came
Please Just Say So
We'll Take Our Last Walk Tonight
Walking The Streets
About this release
Legendary Texan group, the Sir Douglas Quintet mixed country, blues, jazz, R&B, Mexican and British rock & roll to form one of the most influential groups to emerge from Texas during the 1960s British invasion.
Hits include the 1965 single 'She's About A Mover' which reached #15 in the UK charts and was a US top 20, a British invasion/garage rock track. 'The Rains Came' hit top 40 in the US and both tracks feature on this this 1966 album
Reissued for the first time in the UK. This classic is presented on 180g heavyweight black vinyl with original artwork and printed inner sleeve.