Sign Your Name: The Best Of Terence Trent D'Arby
Terence Trent D'Arby
Sign Your Name: The Best Of Terence Trent D'Arby
Terence Trent D'Arby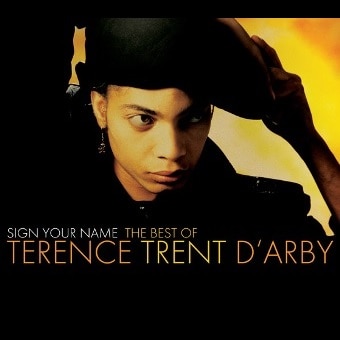 Release information
Release information
Label: Music Club Deluxe
• Format: CD
Cat#: MCDLX042
• Barcode: 5014797670426
• Genre: Pop
Track Listing
If You All Get To Heaven
If You Let Me Stay
Wishing Well
I'll Never Turn My Back On You
Dance Little Sister
Seven More Days
Let's Go Forward
Rain
Sign Your Name
As Yet Untitled
Who's Lovin' Who
It Feels So Good To Love Someone Like You
To Know Someone Deeply Is To Know Someone Softly
This Side Of Love
I Don't Want To Bring Your Gods Down
Do You Love Me Like You Say
Delicate
Wet Your Lips
She Kissed Me
Castillian Blue
T. I.T.S / F .J.
Are You Happy
Succumb To Me
I Still Love You
Seasons
Let Her Down Easy
Vibrator
Holding On To You
Read My Lips (I Dig Your Scene)
Undeniably
C.Y.F.M.L.A.Y
If You Go Before Me
Surrender
Supermodel Sandwich W/Cheese
It's Been Said
Dance Little Sister (12" version)
About this release
In 1987, Terence Trent D'Arby announced his presence on the UK music scene with an eye catching mix of musical talent, great looks and hyperbole of the highest order. D'Arby made Muhammad Ali look like a shrinking violet. He was smart. He knew, like Ali, that if you tell the world something enough times eventually it will believe you. And it did. His debut album, The Hardline According To Terence Trent D'Arby, sold a staggering eight million copies. This collection charts his story through to the mid 90s.
A comprehensive 2CD introduction to this 80s pop phenomenon. It boasts 36 classic recordings including 9 UK top 20 singles, key album tracks, criminally overlooked gems and 12" versions.
Sleevenotes and compilation by Paolo Hewitt.