Show Me How The Spectres Dance (Blue Translucent Vinyl)
Liam Frost & The Slowdown Family
Show Me How The Spectres Dance (Blue Translucent Vinyl)
Liam Frost & The Slowdown Family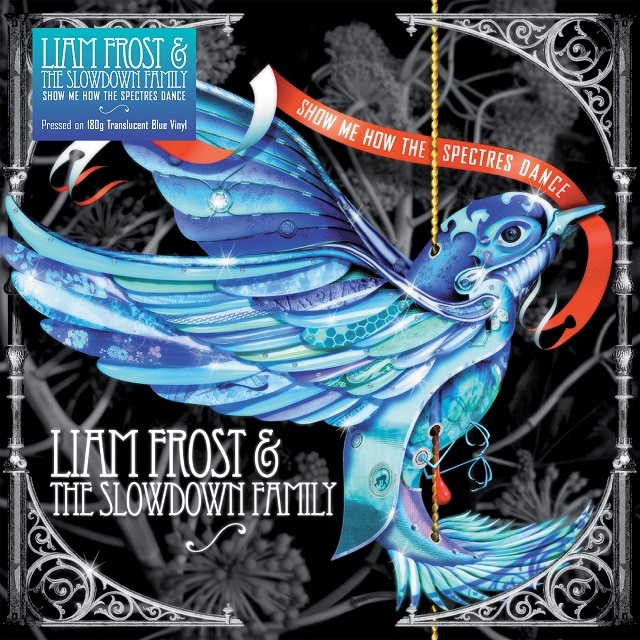 Release information
Release information
Label: Demon Records
• Format: Vinyl
• Date: 06/11/2020
Cat#: DEMREC803
• Barcode: 5014797904132
• Genre: Alternative, Rock
Sub Genre: Folk Rock
Track Listing
The City Is At Standstill
If Tonight We Could Only Sleep
She Painted Pictures
The Mourners of St. Paul's
This Is Love
Is This Love?
Paperboats
Roadsigns and Redlights
Shall We Dance
Try Try Try 
About this release
The much sought after debut album from Manchester's Liam Frost & The Slowdown Family is back by popular demand. Includes the singles "The Mourners of St Paul's" and "The City Is At Standstill", and pressed on 180g translucent blue vinyl.
Recently featured on Tim Burgess's Twitter Listening Party. Released originally in 2006, Liam Frost is described by Guy Garvey as "the UK's answer to Bright Eyes". "Young, fun and riotously talented, Liam Frost And The Slowdown Family are a free-wheeling 21st century folk carnival" — NME
A signed, limited edition is available exclusively from independent record stores only.