Save The World (Orange Vinyl)
Geordie
Save The World (Orange Vinyl)
Geordie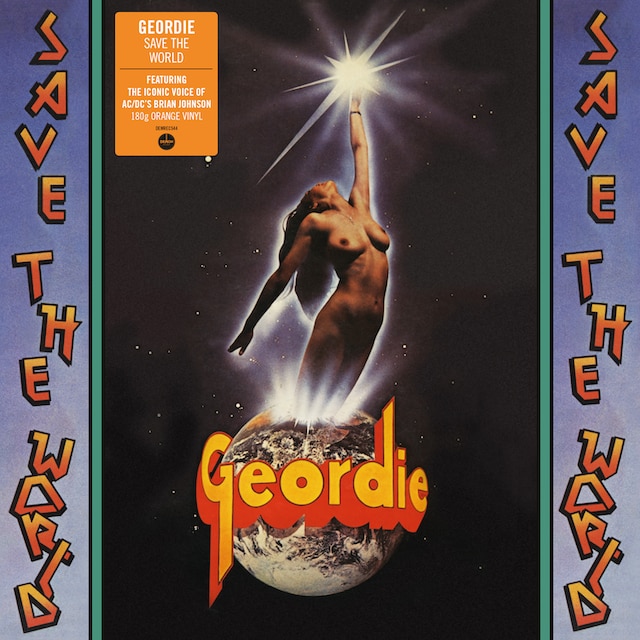 Release information
Release information
Label: Demon Records
• Format: Vinyl
• Date: 15/11/2019
Cat#: DEMREC544
• Barcode: 5014797900967
• Genre: Rock
Track Listing
Mama's Gonna Take You Home
She's A Teaser
Goodbye Love
I Cried Today
You Do This To Me
Save The World
Rocking Horse
Fire Queen
She's A Lady
Light In My Window
Ride On Baby
We're All Right Now
About this release
The third album from Newcastle quartet, Geordie. Featuring the unmistakeable vocals of AC/DC's Brian Johnson.
The blues rock 'Mama's Gonna Take You Home' (previously a hit for Jericho) and the horn-infused 'She's A Teaser' find the band cementing their British glam-rock credentials.
Demon Records presents the album on 180g orange vinyl, housed in a printed inner sleeve.
Recommended titles