Radio Heart Feat. Gary Numan (Vinyl)
Gary Numan
Radio Heart Feat. Gary Numan (Vinyl)
Gary Numan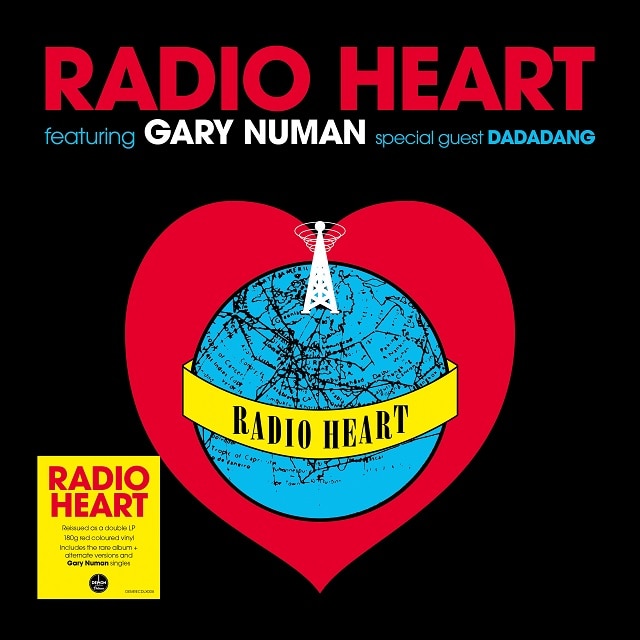 Release information
Release information
Label: Radio Heart Feat. Gary Numan (Vinyl)
• Format: Vinyl
• Date: 24/08/2018
Cat#: DEMRECDLX008
• Barcode: 5014797897687
• Genre: Pop
Sub Genre: Electronica, Synth Pop
Track Listing
Radio Heart featuring Gary Numan
Blue Nights
Starlight Jingles
Strange Thing
All Across The Nation featuring Gary Numan
I'm Alone
Mad About The Girl
London Times featuring Gary Numan
The Victim
Like A Refugee (I Won't Cry) featuring Gary Numan & Dadadang (Radio Mix)
Radio Heart featuring Gary Numan (Extended Mix)
London Times featuring Gary Numan (Extended Mix)
All Across The Nation featuring Gary Numan (Extended Mix)
Like A Refugee (I Won't Cry) featuring Gary Numan (Pandemonium Mix)
Mistasax – Gary Numan
Rumour – Gary Numan
River – Gary Numan
All Across The Nation (Instrumental)
Like A Refugee (I Won't Cry) featuring Gary Numan (Acoustic Mix)
About this release
Gary Numan and Hugh Nicholson first worked together on the single 'Radio Heart' which, when released, became a BBC Radio 1 Playlist Chartbuster remaining in the UK Top Thirty singles chart for six weeks. The unique vocals of Gary accompanied by the thunderous rhythms of the band Radio Heart caught the media by surprise with the single quickly becoming an airplay hit across Europe and the USA. The follow up singles 'London Times' and 'All across the nation' also entered the UK singles chart.
In 1983 Hugh wrote 'Like a Refugee (I Won't Cry)' which was played to Gary in his dressing room prior to his concert performance at Birmingham Town Hall. On hearing the song and viewing a video of the masked percussionists Dadadang of Bergamo, Italy. Gary arranged to record his vocals the following day at Westside Studios in London. The engineer working with Hugh and brother David on this project was Danton Supple currently Coldplay's producer. 'Like A Refugee (I Won't Cry)' was released in the UK and Europe to critical acclaim.
Packaged as a double-LP gatefold with printed inner sleeves with lyrics, on heavyweight coloured vinyl. This double LP contains the original album along with alternative mixes and b-sides that feature solo Gary Numan songs.