Psychocandy Live: Barrowlands
The Jesus And Mary Chain
Psychocandy Live: Barrowlands
The Jesus And Mary Chain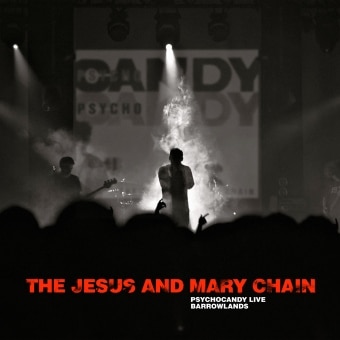 Release information
Release information
Label: Edsel
• Format: CD
• Date: 31/07/2015
Cat#: EDSA5048
• Barcode: 740155504830
• Genre: Alternative, Indie, Rock
Track Listing
Just Like Honey
The Living End
Taste the Floor
The Hardest Walk
Cut Dead
In A Hole
Taste Of Cindy
Never Understand
Inside Me
Sowing Seeds
My Little Underground
You Trip Me Up
Something's Wrong
It's So Hard
About this release
In May 2014, three decades after the Jesus and Mary Chain first appeared on the scene in an explosion of noise, leather and attitude, it was announced that the Mary Chain, one of the most turbulent groups in pop history, would be performing their classic debut album Psychocandy live in its entirety for the first time to celebrate its thirtieth anniversary.
By November 2014, the first Psychocandy shows were underway. They were both deafening and blinding, sound and light practically being used as weapons against the mesmerised crowd, and as the smoke unfurled and great tides of feedback rose and crashed everyone present surrendered to it all over again.
This 1CD package chronicles the Psychocandy performance from the bands homecoming gig at Glasgow's legendary Barrowlands Ballroom.