Pretenders II (Vinyl)
Pretenders
Pretenders II (Vinyl)
Pretenders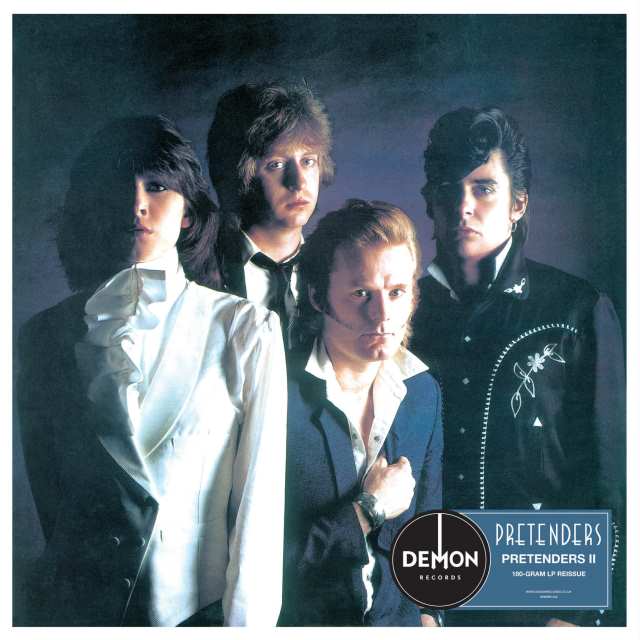 Release information
Release information
Label: Demon Records
• Format: Vinyl
• Date: 07/08/2015
Cat#: DEMREC102
• Barcode: 5014797892989
• Genre: Rock
Sub Genre: New Wave, Punk
Track Listing
The Adultress
Bad Boys Get Spanked
Message Of Love
I Go To Sleep
Birds Of Paradise
Talk Of The Town
Pack It Up
Waste Not Want Not
Day After Day
Jealous Dogs
The English Roses
Louie Louie
About this release
Demon Records are excited to announce 8 x stunning individual vinyl issues of the Pretenders catalogue between 1980 – 1999.
The LP sets include studio album reissues and two albums released on the format for the first time, all cut from the latest digital remasters and pressed on high-quality 180-gram heavyweight black vinyl.
Second album "Pretenders II" was released in August 1981 and leaped straight in to the Top Ten. It was preceded by the Chrissie Hynde-penned hit singles "Talk Of The Town" and "Message Of Love" and also contained "Day After Day" and another hit version of a Ray Davies song, "I Go To Sleep".
Extra information about this release