Teddy Bear, Duke & Psycho (Grey Vinyl)
Heaven 17
Teddy Bear, Duke & Psycho (Grey Vinyl)
Heaven 17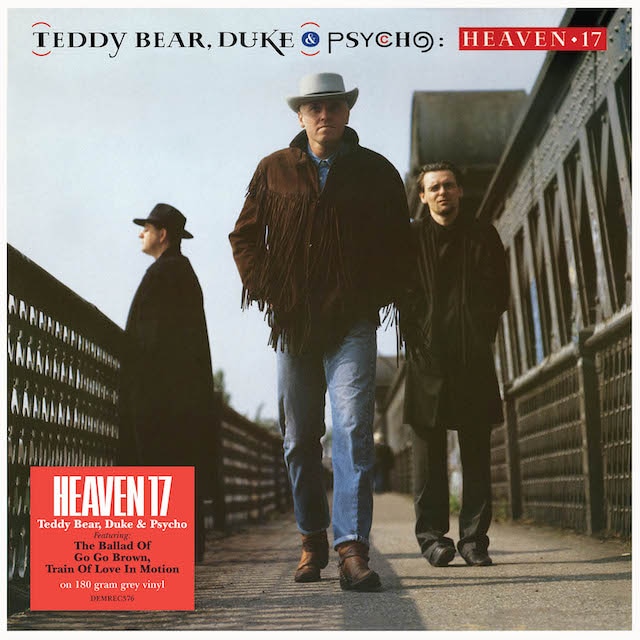 Release information
Release information
Label: Demon Records
• Format: Vinyl
• Date: 05/07/2019
Cat#: DEMREC376
• Barcode: 5014797898905
• Genre: Pop
Sub Genre: New Wave, Synth Pop
Track Listing
Big Square People
Don't Stop For No One
Snake And Two People
Can You Hear Me?
Hot Blood
The Ballad Of Go Go Brown
Dangerous
I Set You Free
Train Of Love In Motion
Responsibility
About this release
Original members of Sheffield's Human League, Martyn Ware and Ian Craig Marsh left after the first two albums and formed Heaven 17 in 1980. Named after a fictional band in Anthony Burgess's "A Clockwork Orange", they recruited Glenn Gregory on vocals (who had been the original choice for lead singer of the Human League).
Last album for the Virgin label, "Teddy Bear, Duke & Psycho" (the band members' nick-names) was released in September 1988, and featured the singles "The Ballad Of Go Go Brown" and "Train Of Love In Motion". Easily the equal of its predecessors, and perhaps the least-known of the band's albums, it features their perfect take on the sound of the Philadelphia International label, "Responsibility".
The inner sleeve includes all the lyrics and credits, and the record is pressed on 180 gram grey vinyl.