The Luxury Gap (Yellow Vinyl)
Heaven 17
The Luxury Gap (Yellow Vinyl)
Heaven 17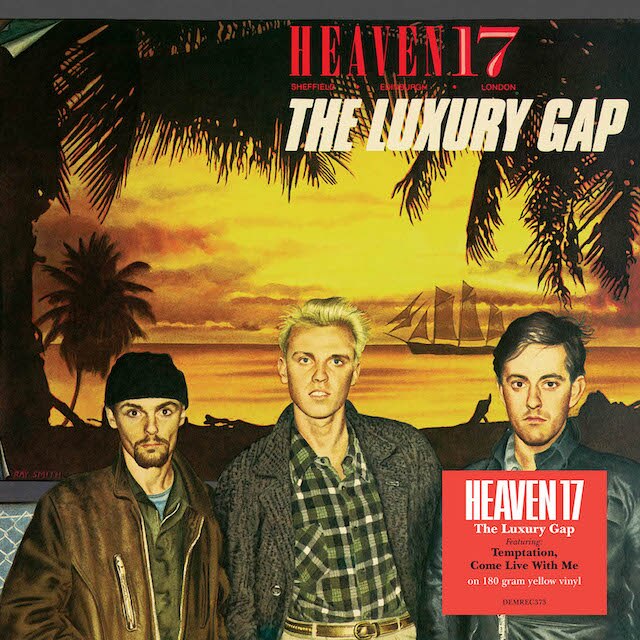 Release information
Release information
Label: Demon Records
• Format: Vinyl
• Date: 05/07/2019
Cat#: DEMREC373
• Barcode: 5014797898875
• Genre: Pop
Sub Genre: New Wave, Synth Pop
Track Listing
Crushed By The Wheels Of Industry
Who'll Stop The Rain
Let Me Go
Key To The World
Temptation
Come Live With Me
Lady Ice And Mr Hex
We Live So Fast
The Best Kept Secret
About this release
Original members of Sheffield's Human League, Martyn Ware and Ian Craig Marsh left after the first two albums and formed Heaven 17 in 1980. Named after a fictional band in Anthony Burgess's "A Clockwork Orange", they recruited Glenn Gregory on vocals (who had been the original choice for lead singer of the Human League).
Second album "The Luxury Gap" was released in May 1983, and was preceded by the band's biggest hit
"Temptation" which reached # 2 in the UK singles charts. Further singles releases "Come Live With Me" (# 5), "Crushed By The Wheels Of Industry" (# 17) and "Let Me Go" helped the album attain Platinum sales.
The inner sleeve includes all the lyrics and credits, and the record is pressed on 180 gram yellow vinyl.