Person To Person + Warmer Communications
Average White Band
Person To Person + Warmer Communications
Average White Band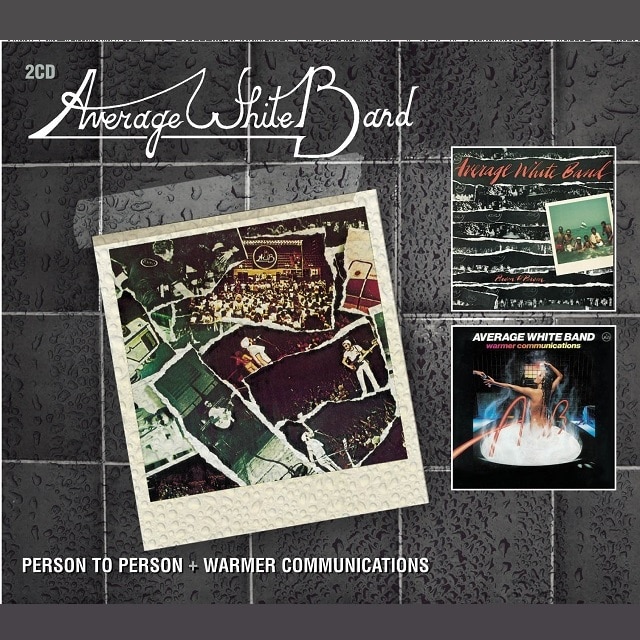 Release information
Release information
Label: Edsel
• Format: CD
• Date: 04/05/2009
Cat#: EDSD2032
• Barcode: 740155203238
• Genre: R&B and Soul
Track Listing
Person To Person
Cut The Cake
If I Ever Lose This Heaven
Cloudy
T.L.C.
I'm The One
Pick Up The Pieces
Love Your Life
School Boy Crush
I Heard It Through The Grapevine
Walk Tall
I'm Gonna Make You Love Me
Your Love Is A Miracle
Same Feeling, Different Song
Daddy's All Gone
Big City Lights
She's A Dream
Warmer Communications
The Price Of A Dream
Sweet And Sour
One Look Over My Shoulder (Is This Really Goodbye?)
About this release
The band's live double album "Person To Person" was originally released on Atlantic in 1977. Recorded
in Philadelphia, Cleveland and Pittsburgh, the album features blistering versions of their classic songs "Person To Person", "Cut The Cake", an 18-minute version of "Pick Up The Pieces" and a 10-minute version of Marvin Gaye's "I Heard It ThroughThe Grapevine". There two bonus tracks not originally on the album: Joe Zawinul's "Walk Tall" and a previously unreleased version of Diana Ross and The Supremes and The Temptations hit "I'm Gonna Make You Love Me".
The second half of the package features "Warmer Communications", recorded with producer Arif Mardin in Miami and originally released in 1978. It went Gold in the US and features another classic AWB instrumental in "Sweet And Sour" which was nominated for the Grammy for Best R&B Instrumental.
Recommended titles