Olympian
Gene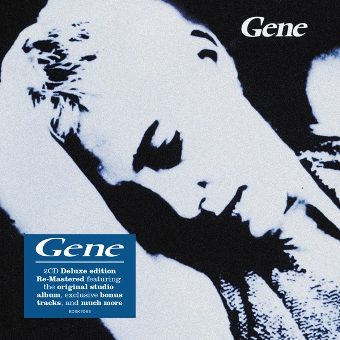 Release information
Release information
Label: Edsel
• Format: CD
• Date: 03/02/2014
Cat#: EDSK7063
• Barcode: 740155706333
• Genre: Alternative, Indie, Rock
Sub Genre: Britpop
Track Listing
Haunted By You
Your Love, It Lies
Truth, Rest Your Head
A Car That Sped
Left-Handed
London Can You Wait?
To The City
Still Can't Find The Phone
Sleep Well Tonight
Olympian
We'll Find Our Own Way
For The Dead
Child's Body (BBC Radio Session 18/5/94)
This Is Not My Crime (BBC Radio Session 18/5/94)
Left-Handed (BBC Radio Session 1/2/95)
We'll Find Our Own Way (BBC Radio Session 1/2/95)
Olympian (Single Version)
Left-Handed
Be My Light, Be My Guide
Haunted By You
A Car That Sped
Truth, Rest Your Head
Sleep Well Tonight
London Can You Wait?
Sick, Sober & Sorry
I Can't Help Myself
Olympian
To The City
Sleep Well Tonight
Haunted By You
Trust, Rest Your Head
Sick, Sober & Sorry
London Can You Wait?
Speak To Me Someone
Left-Handed
Olympian
Be My Light, Be My Guide
About this release
Edsel Records presents Deluxe 2CD Editions of the much loved and respected Gene. Presented in 2CD casebound editions, andfeaturing a host of bonus tracks, rarities, and featuring contributions from the band, these are the definitive re-issues of the bands much loved catalogue.
Inspired by the songs of The Smiths, The Jam and The Faces, Rossiter's literate vocals and Mason's fluid guitar lines were perfectly complemented by the intuitive rhythm section of Miles and James. They released four studio albums and a collection of B-sides and radio demos between 1995 and 2001, were named Best New Act at the inaugural NME awards in 1995, and went on to score 10 Top 40 hits.
The debut album Olympian originally released in 1995 reached number 8 in the charts and went on to sell 80,000 copies. It features the hit singles Sleep Well Tonight, Haunted By You & Olympian and the original 1994 single version of For The Dead. Included in this 2CD reissue are 6 bonus tracks plus two full BBC concerts. The package includes new sleeve notes by Terry Staunton following an interview with 3 members of the band plus lots of cuttings and memorabilia from the time.
CD1 – Olympian, Bonus Tracks
CD2 – Live at Sound City 18/04/905 (tracks 1-10), Live at The Forum 06/07/95 (tracks 11-20)