Neil Gaiman's Stardust Record Collection (Signed Limited Edition, Gold Coloured Vinyl)
Neil Gaiman
Neil Gaiman's Stardust Record Collection (Signed Limited Edition, Gold Coloured Vinyl)
Neil Gaiman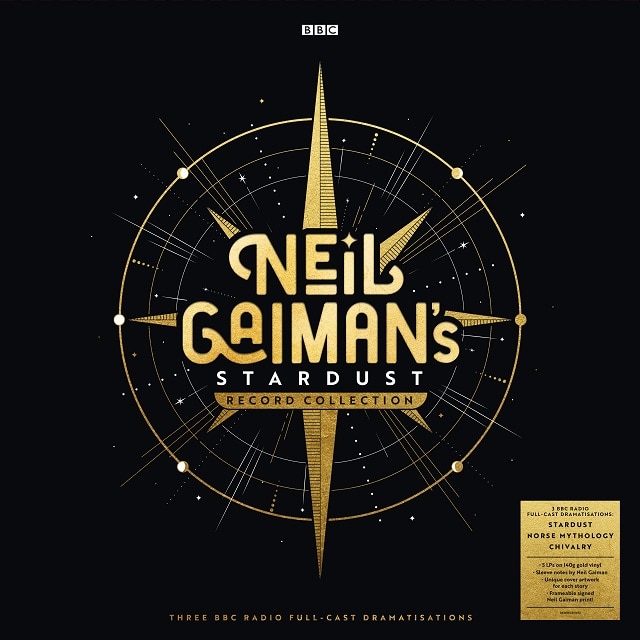 Release information
Release information
Label: Demon Records
• Format: Vinyl
• Date: 25/09/2020
Cat#: DEMRECBOX53
• Barcode: 5014797903944
• Genre: Soundtrack
Track Listing
About this release
The imaginative talents of writer Neil Gaiman come to vinyl with this collection of three full-cast radio dramas based on his bestselling works.
This highly collectible box set presents 5 x 140g gold vinyl, in three individual sleeves (two gatefolds plus one single LP). Each one features an exclusive sleeve note by Neil Gaiman plus full cast, credits and broadcast details.
A frameable, full-colour print of Neil Gaiman, signed by the author himself, is also included. These are strictly limited to 750 copies.
Stardust, adapted by Dirk Maggs (Sandman, Good Omens) tells the story of Tristran who goes in search of a fallen star and enters the world of Faerie.
Norse Mythology is Gaiman's retelling of myths populated by gods and monsters, all featuring tricks and trust, fiery endings and new beginnings.
Chivalry tells the tale of Mrs Whitaker, who discovers the Holy Grail in a charity shop…
The cast for these three productions features the crème de la crème of acting talent: Eleanor Bron, Diana Rigg, Glenda Jackson, Matthew Beard, Sophie Rundle, Frances Barber, Maggie Steed, Derek Jacobi, Natalie Dormer, Colin Morgan, Nathaniel Martello-White, Kit Harington and many more, plus cameo appearances by Tori Amos and Neil Gaiman.
A superb soundscape of music and effects accompanies each one.
Recommended titles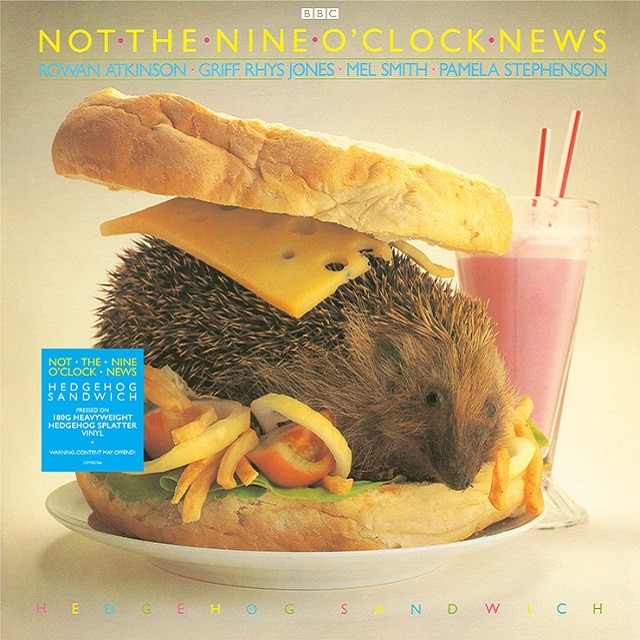 Not The Nine O'clock News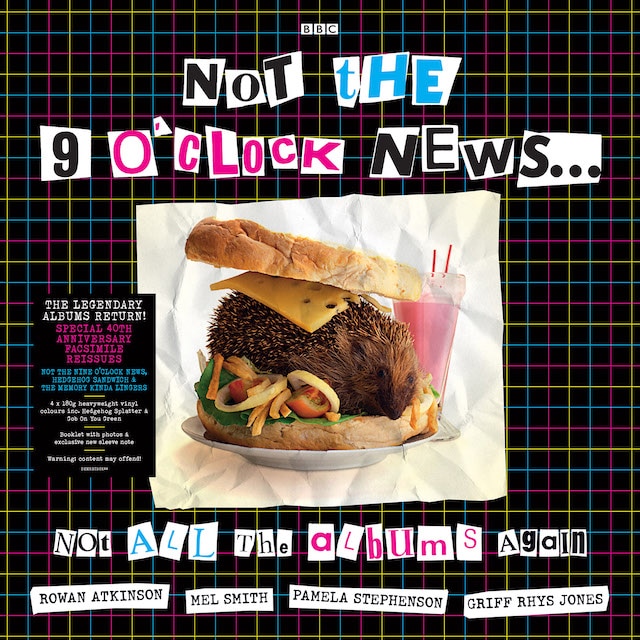 Not The Nine O'clock News