Naked As Advertised (Clear Vinyl)
Heaven 17
Naked As Advertised (Clear Vinyl)
Heaven 17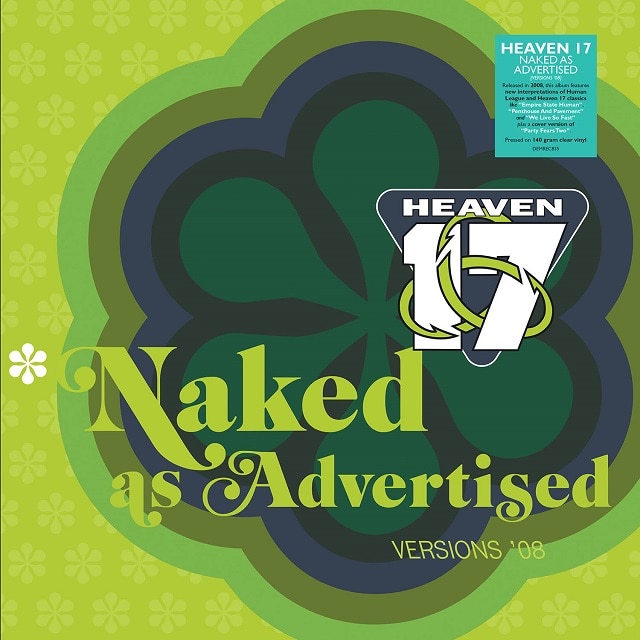 Release information
Release information
Label: Demon Records
• Format: Vinyl
• Date: 13/11/2020
Cat#: 5014797904491
• Barcode: DEMREC835
• Genre: Pop
Sub Genre: Electronica, New Wave, Synth Pop
Track Listing
Being Boiled
Geisha Boys And Temple Girls
Temptation [featuring Billie Godfrey]
Penthouse And Pavement
Party Fears Two
Don't Fall
(We Don't Need This) Fascist Groove Thang
We Live So Fast
Empire State Human
About this release
Following the release of "Before After", Heaven 17 returned to the studio in 2008.
"Naked As Advertised – Versions 08" featured new interpretations of Human League and Heaven 17 classics like "Empire State Human", "Penthouse And Pavement", and "We Live So Fast", alongside a cover version of The Associates' "Party Fears Two".
The record is pressed on 140 gram clear vinyl.