It Must Be Love: The Best Of Labi Siffre (Digital)
Labi Siffre
It Must Be Love: The Best Of Labi Siffre (Digital)
Labi Siffre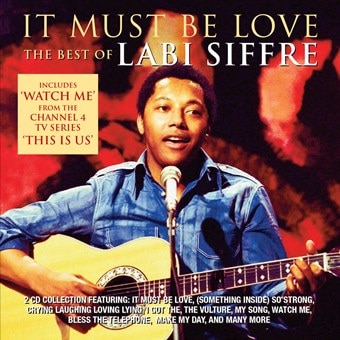 Release information
Release information
Label: Edsel
• Format: Digital
• Date: 29/01/2016
Cat#: 5032698679195
• Barcode: 5032698679195
• Genre: Pop
Track Listing
Too Late
Make My Day
A Little More Line
I Don't Know What's Happened To The Kids Today
There's Nothing In World Like Love
Not So Long Ago
When I'm On My Own You Are On My Mind
Thank Your Lucky Star
Bless The Telephone
Get To The Country
Cannock Chase
Blue Lady
Crying Laughing Loving Lying
It Must Be Love
My Song
Watch Me
Somesay
Children Of Children
Entertainment Value
Prayer
Let's Pretend
If You Have Faith
Sparrow In the Storm
Why Isn't Love Enough?
About this release
Singer-songwriter Labi Siffre has has his songs covered by artists as varied as Madness, Joss Stone, Rod Stewart, Kelis and Kenny Rogers and his music has been sampled and incorporated into songs by artists ranging from Primal Scream and Fat Boy Slim to Eminem, Jay-Z, Wu-Tang Clan and Kanye West (including My Song and I Got The).
All these songs and many more can be found on this fabulous twenty-four track collection.
Also includes the track 'Watch Me' from the hit US Show 'This Is Us'.