Middle Class Revolt (Clear Vinyl)
The Fall
Middle Class Revolt (Clear Vinyl)
The Fall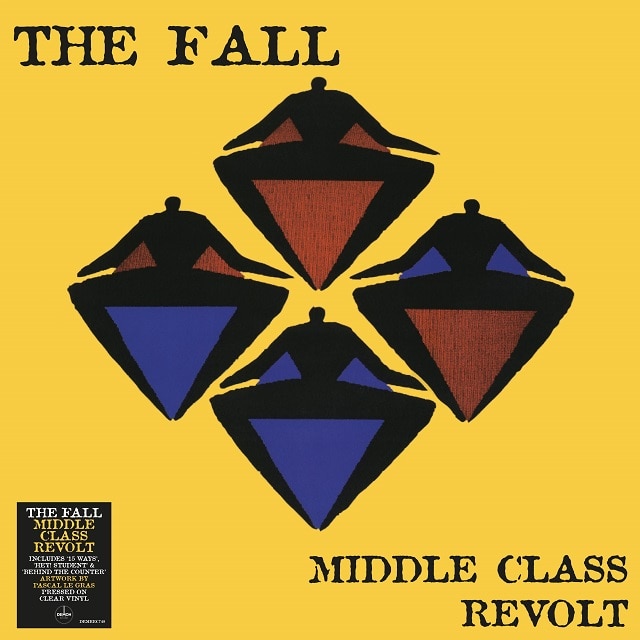 Release information
Release information
Label: Demon Records
• Format: Vinyl
• Date: 26/03/2021
Cat#: DEMREC748
• Barcode: 5014797903371
• Genre: Alternative
Track Listing
15 Ways
The Reckoning
Behind The Counter
M5#1
Surmount All Obstacles
Middle Class Revolt!
War
You're Not Up To Much
Symbol Of Mordgan
Hey! Student
Junk Man
The $500 Bottle Of Wine
City Dweller
Shut Up!
About this release
Demon Records presents four new vinyl reissues from Mark E. Smith and The Fall.
After the success of 1993's The Infotainment Scan, the Fall returned to the studio to record Middle Class Revolt. Whilst it didn't reach the same commercial heights, the album includes some of the Fall's post popular tracks. Highlights include 'Hey! Student', '15 Ways' and 'Behind The Counter' as well as covers of 'War' and 'Shut Up!'
Back on vinyl for the first time in over 25 years, this new edition is pressed on 140g clear vinyl and housed in a printed inner sleeve featuring new designs by original cover artist Pascal Le Gras.
Recommended titles