Magic
Ian Gillan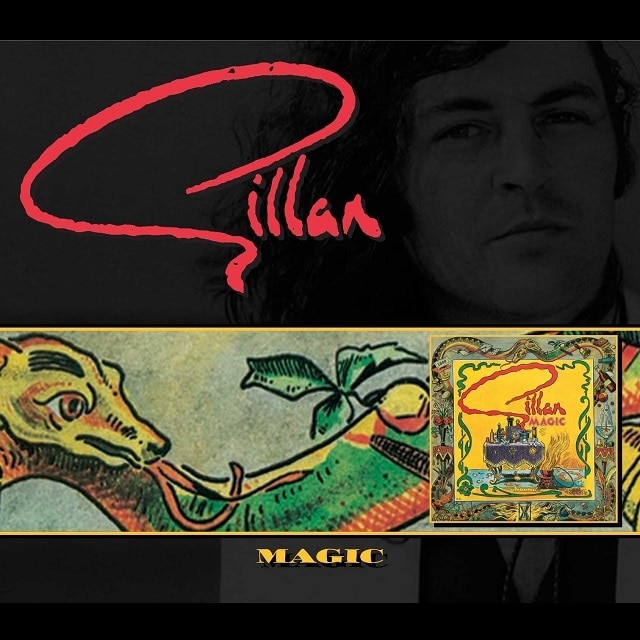 Release information
Release information
Label: Edsel
• Format: CD, Digital
• Date: 07/05/2007
Cat#: EDSS1006
• Barcode: 740155100636
• Genre: Rock
Track Listing
What's The Matter
Bluesy Blue Sea
Caught In A Trap
Long Gone
Driving Me Wild
Demon Driver
Living A Lie
You're So Right
Living For The City
Demon Driver [reprise]
Breaking Chains
Purple Sky
Fiji
Helter Skelter
Smokestack Lightning
South Africa
John
South Africa [extended 12" version]
About this release
"Magic" was the last album by Gillan and featured Ian Gillan himself, Janick Gers (guitar), John McCoy (bass), Colin Towns (keyboards), and Mick Underwood (drums). After a tour to promote the album, Ian Gillan broke up the band in order to join Black Sabbath for a year, before joining the reformed Mark 2 line-up of Deep Purple in 1984.
Released in October 1982, it reached # 17 in the UK album chart and features the hit singles "Long Gone" and "Living For The City" (a cover version of the Stevie Wonder classic).
The eight bonus tracks feature the non-album single b-sides as well as two album outtakes: amazing versions of The Beatles' "Helter Skelter" and Howlin' Wolf's "Smokestack Lightning". Also included are the a- and b-side of the solo single "South Africa" from 1988, along with an extended 12" version.