Lisa Stansfield
Lisa Stansfield
Lisa Stansfield
Lisa Stansfield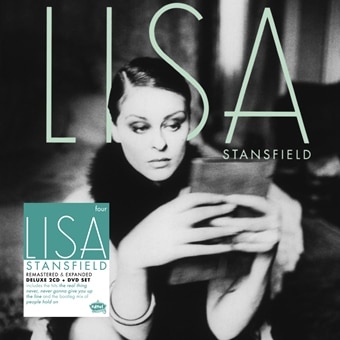 Release information
Release information
Label: Edsel
• Format: CD, DVD & Blu-ray
• Date: 10/11/2014
Cat#: EDSG8056
• Barcode: 740155805630
• Genre: Dance, Pop
Track Listing
Never Gonna Fall
The Real Thing
I'm Leavin'
Suzanne
Never, Never Gonna Give You Up
Don't Cry For Me
The Line
The Very Thought Of You
You Know How To Love Me
I Cried My Last Tear Last Night
Honest
Somewhere In Time
Got Me Missing You
Footsteps
Baby Come Back
People Hold On (Jon Is The Don Mix)
The Real Thing (Touch Extended Mix)
Breathtaking
You Get Me
Never, Never Gonna Give You Up (77th Heaven Mix)
The Line (Devaney & Mokran Mix)
The Real Thing (Silk's Real House Thang)
Never, Never Gonna Give You Up (Frankie's Hard R&B Club Mix)
The Line (Hippie Torrales Mix)
The Real Thing (Dirty Rotten Scoundrels Vocal Mix)
Never, Never Gonna Give You Up (Nikolas & Sibley Club Mix)
Never Gonna Fall (Junior's Return To 27th & 10th Anthem)
The Real Thing
Never, Never Gonna Give You Up
The Line
Don't Cry For Me
People Hold On (Bootleg Mix)
Never, Never Gonna Give You Up (US Edit)
The Real Thing
I'm Leavin'
People Hold On
Suzanne
Don't Cry For Me
Never, Never Gonna Give You Up
Change
You Know How To Love Me
The Line
All Around The World
2014 Interview with Mark Goodier
About this release
In 1997, Lisa returned to the top of the charts with her self-titled fourth album. Lisa Stansfield produced such irresistible cuts as The Real Thing and a consummate cover of the Barry White classic Never, Never Gonna Give You Up, while infectious bootleg update of People Hold On hit the Top Five and became the first of four consecutive US club #1s.
This remastered Deluxe Edition is expanded to feature rare tracks and 12″ mixes plus videos, live footage and a specially recorded interview with Lisa. The 28-page casebound book features photos, memorabilia, lyrics and brand new sleeve notes.
DVD contains Promo Videos (tracks 1-6), An Intimate Evening with Lisa Stansfield Live At Riverside Studios 1997 (tracks 7-16) and an interview with Mark Goodier.