Justin Fletcher Sings Something Special
Justin Fletcher
Justin Fletcher Sings Something Special
Justin Fletcher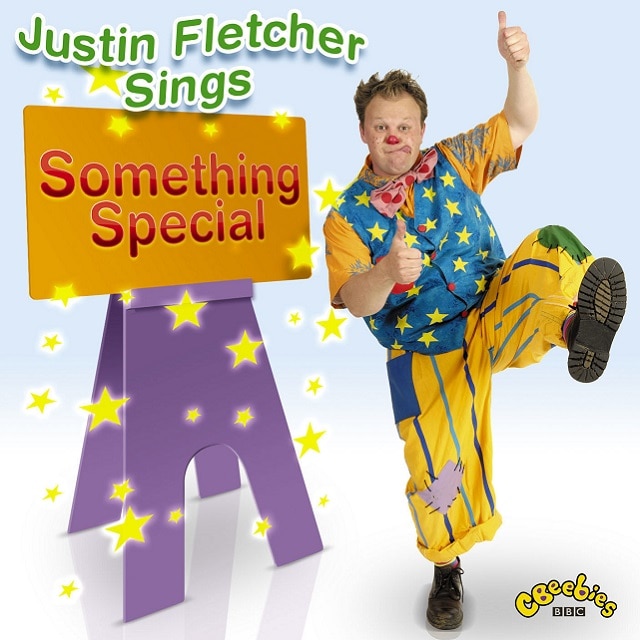 Release information
Release information
Label: Little Demon
• Format: CD, Digital
• Date: 23/06/2008
Cat#: LTDMG018
• Barcode: 5014797710184
• Genre: Children's
Track Listing
Something Special Theme And Hello Song
You Won't Be Cold Anymore
I Am The Monkey
Hickory Dickory Dock
Once I Caught A Fish Alive
Incy Wincy Spider
Let's Make Music
That's Baby
Some Birds Fly
On A Seaside Holiday
A Sailor Went To Sea
I Love The Summer
One Finger One Thumb
I've Got A Cat
Row, Row, Row Your Boat
Baby Animals
I Can Sing A Rainbow
I'm Driving In My Car
Come With Me Under The Sea
Byoing Byoing Byoing That Kangaroo
Goodbye Song
About this release
Something Special is a children's television programme aimed at children with varying learning abilities.
It is simple, fun and informative and each programme focuses on aspects of the children's world about them.
Topics covered include pets, toys, weather, clothes, shops, food, all about me, where I live and colours.
As well as being a great source of entertainment for all children it is also designed to help those with
delayed learning and communication difficulties. It promotes and teaches children a form of signing
supported by Makaton ® gestures. The name of the programme derives from the idea that all children,
irrespective of their position on the learning spectrum, are special.
Justin Fletcher Sings Something Special contains lots of well known children's nursery rhymes plus other
children's favourites sung by Justin. The listener can relate to, sing a long with and make actions to the
songs making it a fantastic, fun and entertaining album.