Inbetweener: The Best Of Sleeper
Sleeper
Inbetweener: The Best Of Sleeper
Sleeper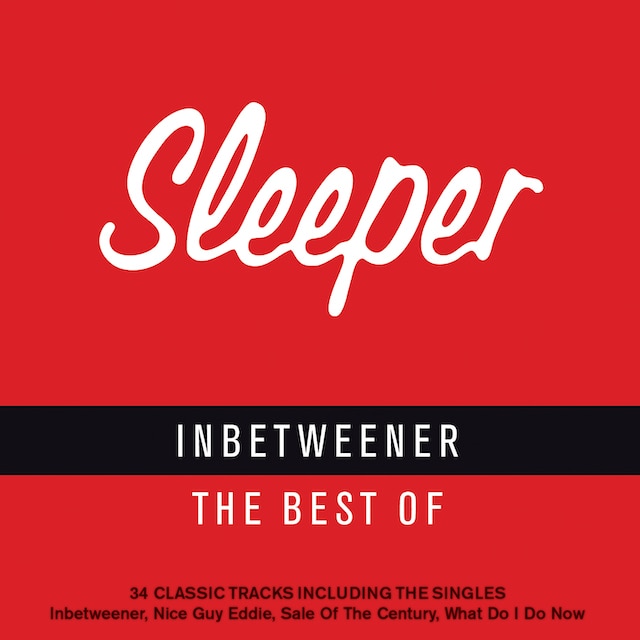 Release information
Release information
Label: Music Club Deluxe
• Format: CD
• Date: 27/09/2019
Cat#: MCDLX216S
• Barcode: 5014797901100
• Genre: Alternative, Indie, Rock
Sub Genre: Britpop
Track Listing
Inbetweener
Nice Guy Eddie
What Do I Do Now
She's A Good Girl
Ha Ha You're Dead
When Will You Smile?
Paint Me
Sale Of The Century
Romeo Me
Rollercoaster
Vegas
What Do I Get?
This Is The Sound Of Someone Else
Hymn To Her
Little Annie
Delicious
Atomic
Statuesque
You Got Me
Lie Detector
Disco Duncan
Good Luck Mr. Gorsky
Miss You
It's Wrong Of You To Breed
Bedside Manners
Poor Flying Man
Please Please Please
Bank
Big Nurse
Amuse (Live)
Vegas (Live)
Alice In Vain (Live)
Swallow (Live)
Bedhead (Live)
About this release
Sleeper, fronted by singer-songwriter Louise Wener, hit the charts in 1995 on the wave of Britpop,
delivering three top 10 albums over the four years and a succession of 8 hit singles
'Inbetweener' was their second single, but charting at number 16 in January 1995, it was the one that brought them to the fore.
Further top 20 singles 'What Do I Do Now', 'Sale Of The Century', 'Nice Guy Eddie' and 'Statuesque'
showed Wener to be an acutely observant and perceptive lyricist, with a band that had a knack for
knocking out punchy, melodic indie-rock.
After disbanding in 1998, the band reunited for live shows in 2017 and released a new studio album 'The Modern Age' in March, 2019 which reached No. 18 in the UK album charts.
This 2CD set includes singles, fan favourites, and a handful of live versions showing Sleeper
at their very best