Home
Simply Red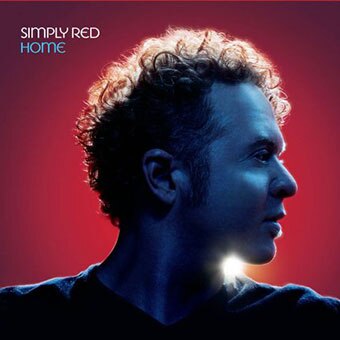 Release information
Release information
Label: Edsel
• Format: CD, DVD & Blu-ray
• Date: 30/06/2014
Cat#: EDSJ9015
• Barcode: 740155901530
• Genre: Pop
Track Listing
Home
Fake
Sunrise
You Make Me Feel Brand New
Home Loan Blues
Lost Weekend
Money in My Pocket (Plan B Mix)
Something for You
It's You
Home (Reprise)
Sunrise (Motivo Hi-Lectro Radio Edit/mix)
Fake (Radio Mix)
You Make Me Feel Brand New (Single Edit)
Home (Tin Tin Out Radio Mix)
Fake (Phunk Investigation Radio Edit)
You Make Me Feel Brand New (Antillas Full Vocal Edit)
Home (Motivo Hi-Lectro Radio Mix)
Sunrise (ATFC Morning Glory Remix)
Fake (Phunk Investigation Exte-club Mix)
Home (David Harness Taboo Vocal)
Sunrise (Love to Infinity Classic Mix)
Fake (Love to Infinity Classic Mix)
You Make Me Feel Brand New (Love to Infinity Radio Mix)
Fake (Eric Kupper Club Mix)
Sunrise (Love to Infinity Club Mix)
Fake (Love to Infinity Club Mix)
You Make Me Feel Brand New (Love to Infinity Master Mix)
Home (Minimal Chic Mix)
Sunrise (Who Knows About Forever?)
Fake
You Make Me Feel Brand New
Positively 4th Street
Home Loan Blues
Home
So Beautiful
It's Only Love
Come to My Aid
Sunrise
Lost Weekend
Money in the Pocket
Something for You
Home
Sunrise (Promo Video)
Fake (Promo Video)
You Make Me Feel Brand New (Live) (Promo Video)
Home (Promo Video)
Sunrise (Parkinson)
Fake (Later... With Jools Holland)
About this release
Edsel is proud to issue all three Simply Red albums of the 21st century, all originally issued on Mick Hucknall's own label simplyred.com ltd, and now reissued in deluxe casebound book expanded editions, with many bonus tracks and a DVD each. Released in March 2003, "Home" was preceded by Top Ten hit "Sunrise". The album also includes three more hits in "Fake", "Home" and the fabulous cover of The Stylistics' "You Make Me Feel Brand New".
This deluxe 3 CD + DVD expanded edition features a host of bonus material, including radio edits, a selection of the many remixes as well as a version of "Sunrise" without the Hall & Oates sample, and a concert including many of the album tracks recorded at Ronnie Scott's.
The DVD features a 2014 interview with Mick about the album (conducted by DJ Mark Goodier), two BBC TV performances, four promo videos, plus three extra features. The book contains the lyrics and new annotation.
Recommended titles