Heaven On Earth – 30th Anniversary Box Set
Belinda Carlisle
Heaven On Earth – 30th Anniversary Box Set
Belinda Carlisle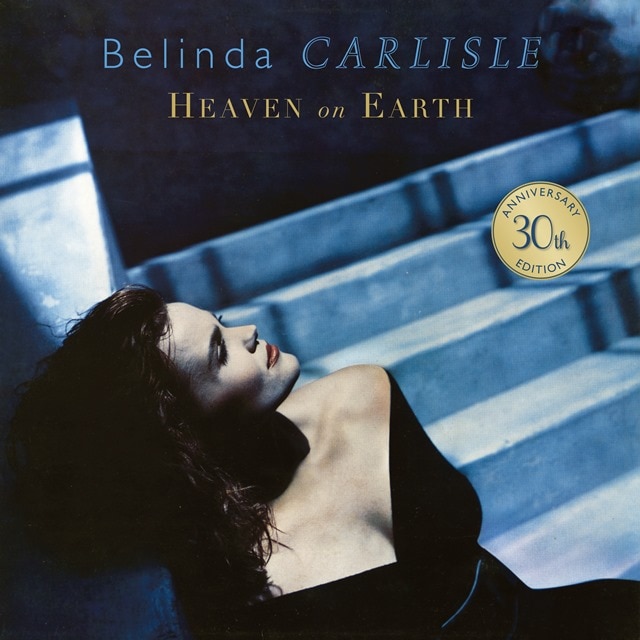 Release information
Release information
Label: Demon Records
• Format: CD, Vinyl, Digital
• Date: 29/09/2017
Cat#: DEMRECBOX14
• Barcode: 5014797896246
• Genre: Pop
Sub Genre: Classic Pop
Track Listing
Heaven Is A Place On Earth
Circle In The Sand
I Feel Free
Should I Let You In?
World Without You
I Get Weak
We Can Change
Fool For Love
Nobody Owns Me
Love Never Dies
Heaven Is A Place On Earth [promo 7" edit]
I Get Weak [7"]
Circle In The Sand [7"]
World Without You [7" remix]
I Feel Free [7"]
Love Never Dies [7"]
I Feel Free
I Get Weak
Circle In The Sand
World Without You
Heaven Is A Place On Earth
Heaven Is A Place On Earth [Heavenly Version]
I Feel Free [Extended Version]
Circle In The Sand [Beach Party Mix]
World Without You [Extended Worldwide Mix]
I Get Weak [12" Version]
Heaven Is A Place On Earth [Down To Earth Dub]
Circle In The Sand [Seaside Mood Groove Mix]
World Without You [Panavision Mix]
Circle In The Sand [Sandblast Multi-Mix]
I Get Weak [Romantic Mix]
I Feel Free [Dub Version]
Heaven Is A Place On Earth [Acappella]
Heaven Is A Place On Earth
Circle In The Sand
I Feel Free
Should I Let You In?
World Without You
I Get Weak
We Can Change
Fool For Love
Nobody Owns Me
Love Never Dies
Heaven Is A Place On Earth [acoustic version]
Why
Superstar
About this release
Released in 1987, Belinda's second solo album after leaving The Go-Gos proved to be her breakthrough internationally, with the perennially popular single "Heaven Is A Place On Earth" reaching number 1 all around the world, followed by "I Get Weak", "Circle In The Sand" and "World Without You", all UK Top 40 hits. Produced by Rick Nowels, guests on the album include Michelle Phillips and Thomas Dolby.
The beautiful lift–off lid box contains four LPs, all in individual LP sleeves with inner bags. LP 1 features the original album, while LP 2 features the 7" single versions plus five of the singles performed live on Belinda's 1988 tour. LPs 3 and 4 feature the various 12" single mixes.
The CD contains the original album, plus three brand new recordings! An acoustic rendition of "Heaven Is A Place On Earth" (also to be found on new album "Wilder Shores"), is followed by "Why", a new song co-written with fellow Go-Go Charlotte Caffey. The last new recording is Belinda's fabulous version of Leon Russell's "Superstar", a song best-known from The Carpenters' hit version in 1971.
The booklet contains annotation based on interviews with Belinda, Rick Nowels, and songwriters Ellen Shipley and Diane Warren, along with all the lyrics, and photos from Belinda's own collection.
Extra information about this release
Recommended titles