Head Music
Suede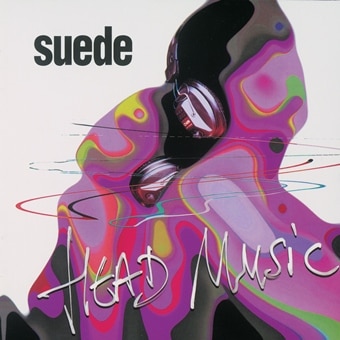 Release information
Release information
Label: Edsel
• Format: CD, DVD & Blu-ray
• Date: 20/06/2011
Cat#: EDSG8004
• Barcode: 740155800437
• Genre: Alternative, Indie, Rock
Sub Genre: Britpop
Track Listing
Electricity
Savoir Faire
Can't Get Enough
Everything Will Flow
Down
She's In Fashion
Asbestos
Head Music
Elephant Man
Hi-Fi
Indian Strings
He's Gone
Crack In The Union Jack
Indian Strings [Brett's original 8 track demo]
Everything Will Flow [Protocol demo]
He's Gone [Protocol demo]
She's In Fashion [Protocol demo]
Leaving
Popstar
Killer
Implement Yeah!
Waterloo
See That Girl
Bored
Pieces Of My Mind
Jubilee
God's Gift
Seascape
Crackhead
Let Go
Since You Went Away
Situations
Read My Mind
Poor Little Rich Girl [featuring Raissa]
Heroin
Music Like Sex [previously unreleased]
Electricity
She's In Fashion
Can't Get Enough
Everything Will Flow
Can't Get Enough [Australian edition]
Recording "Head Music"
She [Black Sessions, Paris]
She's In Fashion
Electricity
Everything Will Flow
Beautiful Ones
Indian Strings
Savoir Faire
Crack In The Union Jack
Saturday Night
Interview
About this release
"Head Music" was the second album by the second Suede line-up and was released in May 1999. It entered the charts at number 1 and was home to four hit singles. This re-mastered deluxe edition features the non-album b-sides as well as demos from the collections of Brett Anderson and Richard Oakes, including a previously unreleased song.
The DVD contains the videos for the singles and the TV programme "Head Music" made for Channel 4, appearing for the first time on DVD. It features a performance to an invited audience, intercut with interview footage. The bonus feature is a February 2011 interview with Brett, Richard and Neil about the making of the album, along with a short film put together by Simon Gilbert from his own contemporary camcorder footage.
The booklet contains a specially-written note by Brett Anderson, along with all the lyrics, hand-written lyric drafts, tape boxes, and previously unpublished photos from the collections of both the band and their friends.
CD1 – Head Music (tracks 1-13(, Demos (tracks 14-17)
CD2 – B-sides (tracks 1-16), Extra Tracks (tracks 17-19)
DVD – Singles Videos, Suede at Perivale 16th April 1999, Brett Anderson, Richard Oakes and Neil Codling 2011 Interview